News
Imo workers urged to ignore call for strike over State's NLC election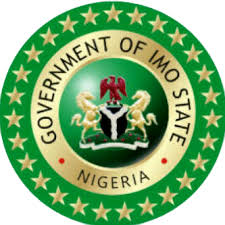 All public service workers in Imo State have been advised to completely ignore the call for a strike by the National leadership of the Nigerian Labour Congress (NLC) on the flimsy and unfounded allegation of interference with the election of its local chapter on Tuesday March 7, 2023.
The Commissioner for Information and Strategy, Hon Declan Emelumba said in a statement on Tuesday that "government is not aware of any outstanding dispute between her and the State workers that can warrant such brash and illegal strike call from the NLC national leadership, who are not on *the* ground in Imo State."
Emelumba added that Imo workers should be decerning enough to know that anyone calling them out to an industrial action at this piont of the conclusion of the process for their mass promotion exercise cannot mean well for them.
"Besides, the government is aware that some of the leaders are trying to use the workers to actualize their veiled political interests.
"Consequently, the government urges public servants not to allow themselves to, wittingly or unwittingly, be used as canon fodder for other people's political adventure," the Commissioner maintained.