News
In a classical case of kettle calling pot black, Putin accuses Ukraine of border 'terrorist act' in Russian village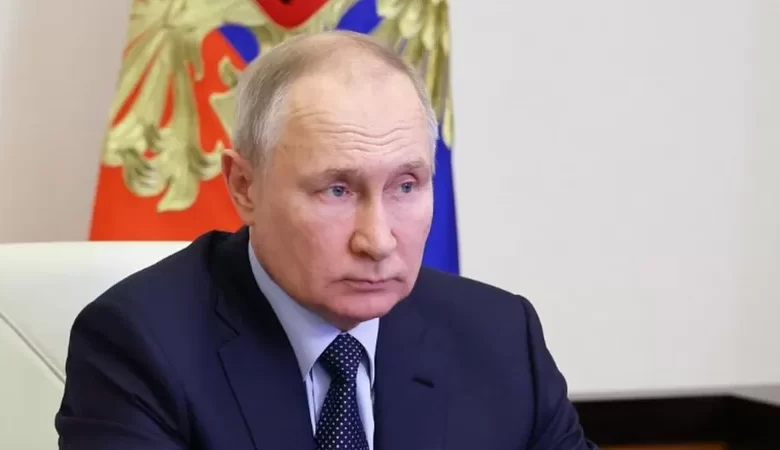 By George Aluo, with agency reports
Over one year after invading Ukraine, Russian leader, Vladimir Putin is accusing the country he invaded of "terrorist act."
Speaking on Russian state TV on Thursday President Putin said "today they committed another terrorist act, another crime, penetrated the border area and opened fire on civilians".
"They saw that it was a civilian car, that civilians and children were sitting there, and opened fire. It is exactly such people who set themselves the task of depriving us of historical memory. They will achieve nothing, we will put the squeeze on them," he said.
According to a report by BBC.com, the Russian governor of Bryansk region said "saboteurs from Ukraine" had fired at a civilian car in Lyubechane, a border village, killing two men and wounding a 10-year-old boy.
Kyiv strongly denied the Russian claim.
The alleged incident has not been independently verified.
Mykhaylo Podolyak, an adviser to Ukraine's President Volodymyr Zelensky, tweeted that it was "a classic deliberate provocation".
"RF [Russia] wants to scare its people to justify the attack on another country," he said.
Russia has previously reported some Ukrainian missile and drone strikes on Russian border areas, including Bryansk region. But there have been no confirmed reports of Ukrainian ground forces infiltrating Russia.
Russia's Federal Security Service (FSB) said FSB forces and regular troops on Thursday clashed with "Ukrainian nationalists" who had crossed into Russia and taken hostages.
The FSB said the "nationalists" were then hit with a massive Russian artillery strike and pushed back into Ukraine. They left a large cache of explosives in the village, the FSB alleged.
When Russia launched its large-scale invasion of Ukraine in February 2022 President Putin branded the Kyiv government "nationalists" and "neo-Nazis", arguing that Russia had to act against them.