Sports
International Allstars Friendly Match: Nigeria Tackles Rwanda For Bragging Rights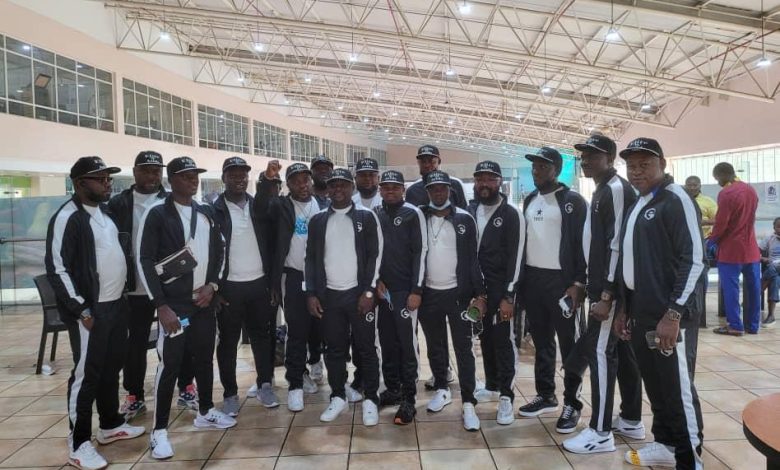 One of the leading All-stars Football Clubs, in Lagos, Elite 5-A Side Football Club based in Amuwo-Odofin area of the state, are  expected to jet out to Kigali, Rwanda, Friday for a 4-day business retreat and friendly leisure football encounter that would see the Nigerians tackle Cercle Sportif De Kigali in an international friendly encounter, that throws up a bragging right between the two countries, 2pm Saturday at the Kigali Stadium.
The Club's Secretary, Izuchukwu Onyebu, disclosed that a 40-man contingent made up of ex-players and businessmen will be ably led on this leisure football and business trip by the President of the Amuwo- Odofin based club, Mr. Onyebuchi Madueke, who with his Rwandan counterpart, Hadji Mudaheranwa Yussuf, are eagerly looking forward to a fun-filled football encounter, as well as, a bridge- building post match business luncheon.
According to the match facilitator and FIFA Licensed Intermediary, Mr. Kelvin O. Irikefe, Nigerian community in Kigali are expected to lend support and give the naija flavour to the friendly game and post match meeting.
Irikefe remarked that he is motivated to syndicating such international adult recreational football and business platforms around Africa and beyond.
"Such events provides immense health benefits and business networking opportunities for the veterans players and entrepreneurs," he stated.
The team is expected to return to Nigeria on September 26, 2022. While the second leg of the leisure football and business retreat is billed to hold December, 2022, in Lagos.