Sports
Jos Cross Country Race: Current and Past Okpekpe Race, Lagos Marathon Winners Top List Of Elite Runners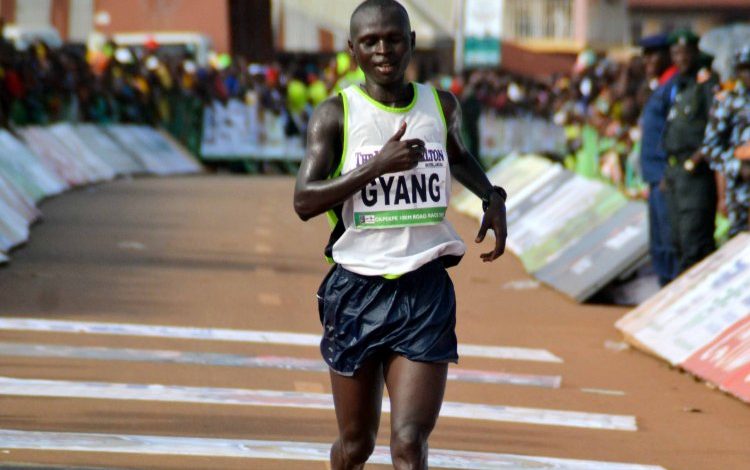 Current and past winners of the gold label Okpekpe international 10km road race and Access Bank Lagos City Marathon will lead the Nigerian elite cast at the first Cross Country competition in Nigeria scheduled to hold on Saturday at the Rhino Golf Course in Jos, the capital of Plateau state.
The race will be the first organised Cross Country event in Nigeria in over four decades.
Top on the list of athletes who have registered for the race is Nyango Gyang Boy, the first Nigerian finisher at the 2023 Access Bank Lagos City Marathon held last weekend in Lagos.
Also confirmed for the historic race in Jos are Iliya Pam, the best Nigerian finisher at the 2018 Access Bank Lagos City Marathon and Paul James Pam who won the 10km race at the same event this year.
Emmanuel Gyan Gwom, the 2019 Okpekpe race 'Nigerian' winner will also be competing in Jos as well as Stephen Joshua Dalop who has also registered to join over 200 others who have so far confirmed their participation and make history on Saturday.
Veteran distance runner and multiple Nigerian 5,000 and 10,000m champion, Deborah Pam Badung has also confirmed her participation.
Project coordinator, chief Tony Osheku is delighted with the response shown by Nigerian elite athletes and believes the Cross Country event will help the athletes to get physically and mentally stronger.
'Running Cross Country will make our distance runners better and stronger. In this way, they can, in a few years time start challenging the east Africans for places in the international circuit and earn some good money which will help their career, their families and of course Nigeria,' said Osheku.
The former Nigeria 1500m champion believes Youth and Sports Development Minister, Sunday Dare will forever be remembered for being the first Sports Minister in over four decades to take practical steps in developing distance running in Nigeria.
'He (Dare) organised a training camp for selected long distance runners last year in Jos and has now initiated the first Cross Country competition in Nigeria. This is the first step and I hope it continues so that we can develop our distance runners to be competitive and earn places in the international circuit,' said Osheku who believes European managers can also invest in Nigeria like they have done in Kenya and Ethiopia.
'I know Dr Gabriel Rosa invested in Kenya and Jos Hermens, manager of the great Haille Gebrsellasie built a training camp in Ethiopia. Today, Kenyan and Ethiopian runners contribute a great deal to the GDP of the
two countries. The athletes have been able to reduce the poverty level in the two countries. We have the talent and the environment to do the same here in Nigeria.'