Sports
Kwara Falcons too strong for Hoops and Reads as NBBF Premier Basketball League enters Day 3
..Lagos Legends, Police Batons enjoy good start in Asaba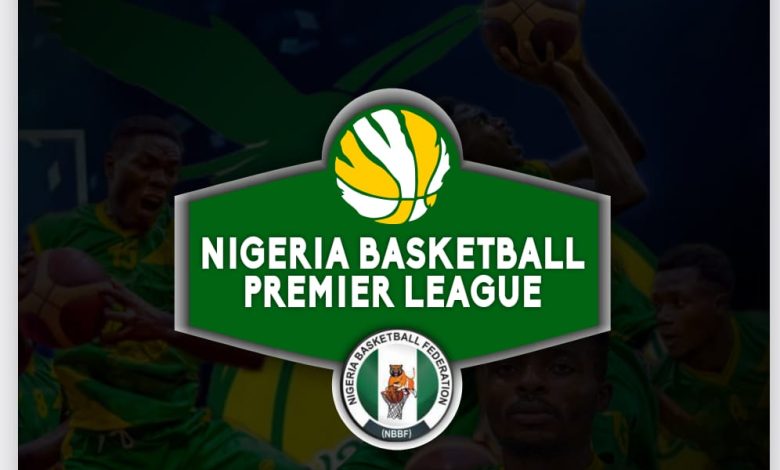 The defending Champions of the NBBF Premier Basketball League, Kwara Falcons hopes of reaching the Final 8 of the 2023 season from a very tight and competitive Atlantic Conference play-off from the Ibadan Centre received a massive boast on Monday as they secured a precious win over Hoops and Reads 75-73.
The win is the second for the Falcons who are aiming to return to the continent again after their first experience in 2022 that did not yield the must needed result to reach the finals of BAL in Kigali, Rwanda.
In the second game decided at the Ibadan Centre of the Atlantic Conference play-off, Ondo Raiders deteated Invaders 66-44 points while Comets that lost their opener to Kwara Falcons over ran Impressions 60-35. The defeat is the second for Impressions who are not impressive at all.
Lagos Legends started their quest to reach the Final 8 with a win over Delta Force of Asaba 77-58 and Police Batons enjoyed a 53-46 points win over Lagos Raptors at the Asaba Centre.
In the Abuja Centre of the Savannah Conference play-off, Kano Pillars secured a 21 points margin victory over Niger Potters. 76-55 it ended in favour of Pillars. Nile University escaped with a slim 72-69 points win over Kada Stars in the keenly contested second game of the day while Customs see off Bauchi Nets 75-60.
There were wins for Plateau Peaks, Gboko City Chiefs and Defenders at the Lafia City Hall, Shedam venue of the second Savannah Conference play-off Centre. Peaks edged out Correctional 64-63, City Chiefs over powered Gombe Bulls 84-61 and Defenders beat Benue Braves 75-68 to close Match Day 1 of the Savannah Conference.
11 games are on the cart in the Atlantic and Savannah Conference. Rivers Hoopers that narrowly missed the top prize last year begins their campaign today (Tuesday) against Police Batons in Asaba while Raptors will be hoping for their first win when they step on the court against high riding Lagos Legends.
At the Ibadan Centre of the Atlantic Conference play-off, it's fight to finish between Oluyole Warriors and Comets. Both teams have recorded one win each. Hoops and Reads will file out against Invaders in the second game of Match Day 3 while Falcons and Ondo Raiders will wrap up the action in that Centre.
Nile University and Niger Potters will open the proceding in Abuja while Customs file out against Kada Stars and Kano Pillars will be seeking their second win when they face Bauchi Nets. Nets lost their opener 75-60 to the Excise Boys, Customs.
Other games scheduled for today in the Lafia Centre are:
Benue Braves vs Gombe Bulls
Gboko City Chiefs vs Correctional
Defenders vs Plateau Peaks.