Sports
Lafia City Stadium to host NNL opening match
..Kick off date now November 11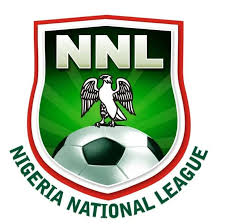 The newly refurbished Lafia City Stadium , Nasarawa State has now been selected by the George Aluo led board of the Nigeria National League (NNL) to host the opening fixture of the 2023-2024 season.
The opening game was earlier scheduled to hold at the Uyo Township Stadium,Akwa Ibom State, but the latest development has seen a change of venue from Uyo to Lafia.
Subsequently, the NNL leadership has fixed Saturday 11 November, 2023 as the new kick off date.
According to a statement by the League Board, the opening match of the day will be between Nasarawa United and Zamfara United.
Nasarawa United will be playing under a new coach, Usman Adams recently confirmed to be in charge after many years of serving as Assistant to the Lafia side, while Zamfara will start the quest for glory under veteran coach Alhassan Muhammed.
Meanwhile NNL League Chief Operating Officer Dr. Ayo Abdulrahaman has admonished clubs to not only adhere to fair play rules but also play according to the stipulated NNL rules and regulations.
"While we apologize for the delay in the kick off which was necesitated by situations beyond our control, we must warn all clubs of the need to be professional enough, keeping intact the good image of the league."
"Clubs should realize that we have zero tolerance to violence and any behavior that will bring the game to disrepute."
"Our matches will be closely monitored as we will be sending compliant officers across all venues. We expect the best and a grand opening game as we're working hard to raise the standard,"he noted.
Dr. Abdulrahaman further said only the match at the Lafia City Stadium will take place on Match Day one and that other games of the first week would be prosecuted on Saturday November 18, 2023 at the approved stadiums for the season which will be communicated to clubs in due course.
The Chief Operating Officer stressed that the NNL board has sent it's best wishes to all the clubs as the season begins on the 11th of November.