Sports
Lagos agog for YP4T championship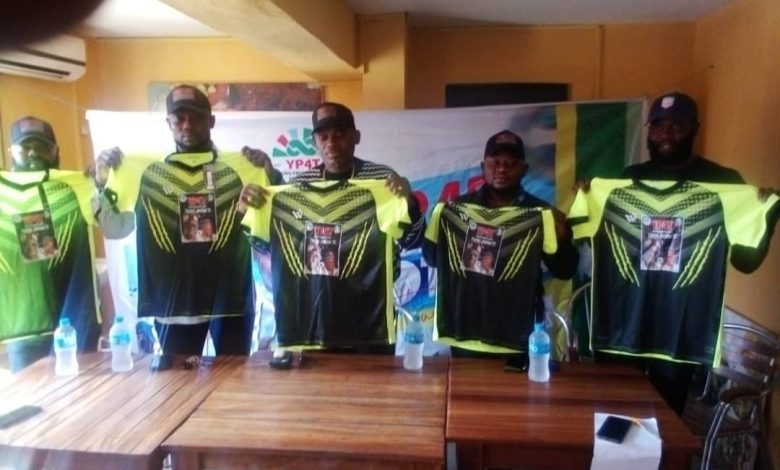 By Ifeanyi Eduzor
Few weeks to the Presidential Election in the country, a group known as Young Professionals For Tinubu has concluded arrangement to organise a football tournament aimed at drumming support for the Presidential candidate of the All Progressive Congress (APC), Bola Ahmed Tinubu.
The two day tournament tagged YP4T will hold from Friday February, 10- Saturday 11 at the Police College play ground, Ikeja and will involve a total of eight teams drawn from various zones of Lagos State.
Chairman of the group Honourable John CDO Ikeotuonye while announcing that each player will come along with his Permanent voters card (PVC) as a way of encouraging youths to vote described Tinubu as the best man to succeed President Mohammad Buhari noting that he has the capacity to turn things around and move Nigeria to prosperity.
" We're organising this tournament to galvanise grassroots support for Bola Ahmed Tinubu whom from our own assessment is the most qualified person to become the President of Nigeria come May, 29 this year.
"This is a man who has built bridges across the nation with the capacity to assemble the best brains to turn things around and make Nigeria glorious once again.
"I know that many people will be surprised that youths are championing this course when they're supposed to be planning to take over the mantle of leadership but the truth of the matter is that we need to learn from the older generation before thinking of taking over governance and Tinubu who has mentored a lot of people is the only one among the leading Presidential candidates in a better position to give youths a say in governance .
Giving modalities for the tournament the Technical Director,
Bukky Ogundiran explained that the game will be on knockout basis and in case of any stalemate, it will be decided by penalties while the third place, semi- finals and finals will be decided on Saturday.
He further stated that all the teams will get branded T-shirts and free transportation to the match venue.
Winner of the tournament will receive N250,000 while the first and second runners-up will get N150,000 and N100,000 respectively with each team that participated getting N50,000 with other consolation prizes.
Tournament coordinator, Alex Oware assured that the tournament will be interesting even as he appealed to football lovers to use the opportunity of the championship and forget the scarcity of fuel and cash presently facing the country.