News
Lagos businessman, Anagolu lifts Ojo LGA with Coronavirus protective items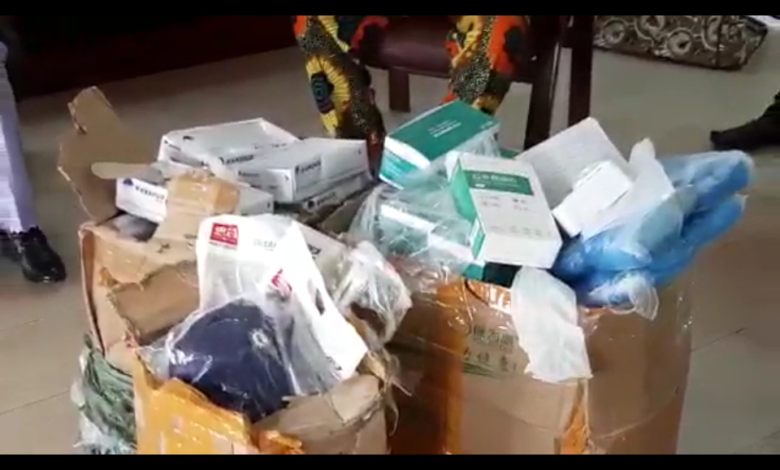 By Daniel Anokwuru
John Marry C. N. Anagolu, the CEO E & C Logistics Limited, on Friday, July 10, 2020, donated protective gears against Coronavirus to the Executive Chairman Of Ojo local government area, Hon (Alhaji) Rasulu Olushola Idowu.
Anagolu, who is also the Founder of Chudyvindo Foundation, an NGO, saddled with the responsibility of empowering the youths and Caring for the needy, had in the past, distributed food items and protective gears to the resident of the community during the total lockdown in the state. He had also donated to The Nigerian Police Force, Lagos State Police Command, Hospitals, Port workers and many others.
The act of benevolence and magnanimity showed by the philanthropist centered on combating the dreadful virus in Nigeria, and providing food for the poor.
He used the opportunity to bring the predicaments of the people of Ojo to the Council Chairman. He urged the Chairman to solicit  the state government to urgently look into the derogatory  state of all the roads leading to Alaba and the hardship it posed to the traders.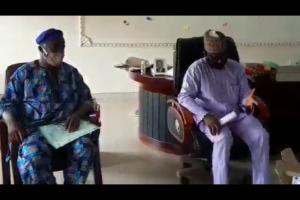 Showing his appreciation, The Executive Chairman, Hon. Idowu, with heart filled with joy and happiness, thanked Chief Anagolu for providing those items for them to curtail the menace even at this time community spread is on the high side.
He also utilized the occasion to also thank and appreciate the importers best friend for all their support to the needy and the vulnerable people at the peak of the lockdown.
He commended him for the love and generosity in always giving back to humanity, saying that the visit to the local government was the first of its kind since the era of this pandemic. with other elders present at the donation,  prayer of blessings were  showered on Chief Anagolu, while encouraging him not to relent in doing good.