Politics
Leaders of Thought laud President Tinubu for ensuring peace in Rivers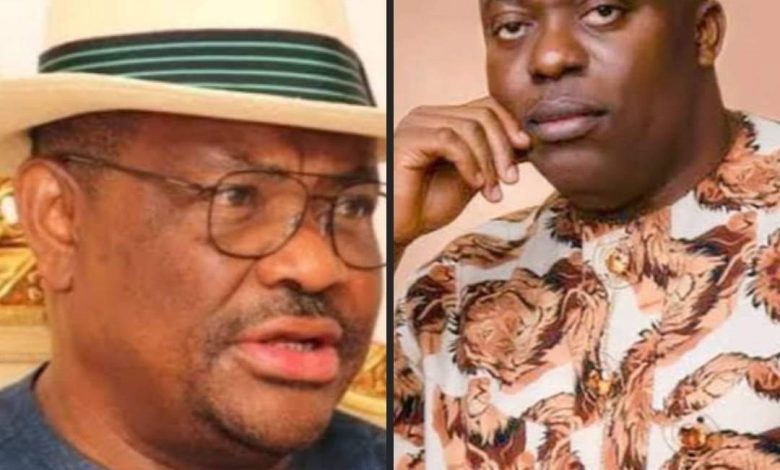 By Peter Ejiofor
The Coalition of Rivers State Leaders of Thought has commended President Bola Tinubu for the quick intervention and fatherly mediatory role in quelling the recent political crisis in the state.
The group gave the commendation in a statement by its Convener, Chief Sunnie Chukumele, and Mr Josiah Onoriode, the Secretary and made available to newsmen on Tuesday.
In the statement entitled, "The Ugly Political Development In Rivers State: Matters Arising'', the group said it observed "with very keen interest and worry about the ugly political developments and trends'' in the state since October 30.
It said that President Tinubu, being a smart thinker, might have bothered about the security implications of a possible conflagration in the state and the South-South region which might affect the oil sector and Nigeria's economy.
The group frowned at the roles of a section of PDP Elders in the state which, it alleged, took sides with Mr Nyesom Wike, the FCT Minister, while "wantonly vilifying'' the state governor.
"We would have thought that as elders, they should not have taken sides, but played conciliatory roles between our former governor and benefactor of the serving governor, Sir Fubara.''
It urged the state government to create a council of elders in order to check the issue of bastardisation of the elders committee.
It said that such councils should have a stipulated qualification for membership which should be based on age, leadership positions previously held at all levels of government, Ambassadors, Chief Judges among others.
According to the group, these must be men and women of proven pedigree and integrity.
The group then advised former governor Wike to abide by his pledge not to meddle in the state governance once he left office as governor in order to give his successor room to discharge his duties.
The group said: "We take your word on this as a bond.''
It said that as a former state governor who served meritoriously, and a former Minister who was found worthy to serve again as Minister, Wike should count himself most eminent as one of the state elders.
The group commended the Niger Delta Elders who recently paid a conciliatory visit on the FCT Minister for the sour development between him and Fubara, adding, "this is the right way to go.''
It urged men of goodwill to be at an alert against anything that seemed to take ethnic and tribal dimensions in the state because if such was allowed, its consequences would be deafening.
"Rivers state at a time such as this needs more citizens and statesmen, and not tribesmen,'' it stated.
The group, however, called on the first military governor, King Diette Spiff, who it described as father of old Rivers State and former President, Goodluck Jonathan, to wade into the matter to ensure peace in the state.
It also called on the inspector General of Police, IGP Kayoye Egbetokun, to investigate the suspected complicities of his men in the state on their roles in the imbroglio.