Sports
Leave NFF alone, Iloenyosi tells Oliseh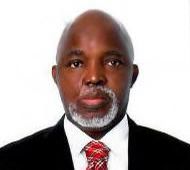 By George Aluo
Ex international and chairman BOT of All Nigeria Football Players Union (ANFPU) Chikelue Iloenyosi has described as uncalled for, the outburst of former Super Eagles coach, Sunday Oliseh on the NFF.
Oliseh was quoted by an online media as saying that there should be a change of baton at the Glass House.
Iloenyosi while reacting to Oliseh's outburst stated that no patriotic football stakeholder would at this point be calling for crisis in Nigerian football.
He noted that the country just like other African nations are preparing for the Nations Cup in Cameron as well as the World Cup in Qatar.
"Rather than make solid suggestions on how to do well in Cameron and land in Qatar, Oliseh unfortunately is aligning with those who want to pull down Nigeria Football. This is sad and least expected from Oliseh. This is the same Oliseh that was given the opportunity to lead the Eagles as coach. Since he failed to deliver, he shouldn't for selfish reasons run down our football. Nigeria and our football is bigger than any individual," Iloenyosi stated.
He stressed that Oliseh should be ignored as focus right now should be on the Eagles and how to get the team do well early next year at the Nations Cup and the big one in Qatar later in the year.
Iloenyosi further urged the NFF to remain focused and get the job of taking Nigerian football to higher heights done.