Sports
Liberty Pools boss honors Okumagba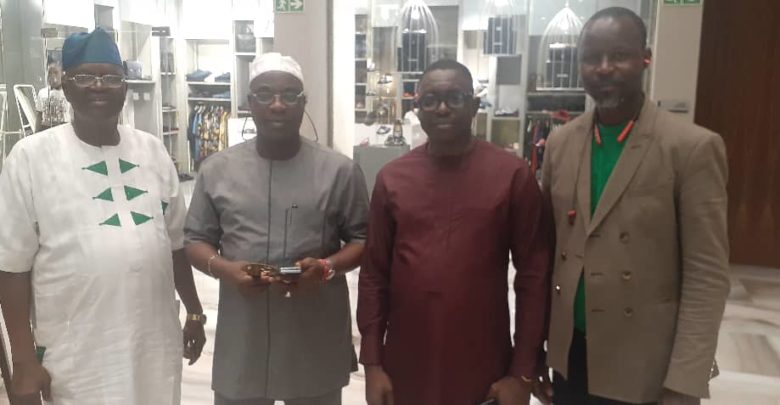 By George Aluo
President of the Super Eagles Supporters Club, Prince Vincent Okumagba had a special treat yesterday in Lagos when he was hosted to a dinner by a member of his group's Board of Trustee (BOT), Otunba Sola Oladejo.
Oladejo, who is the CEO of Liberty Pools honored Okumagba at the high brow Radisson Blu hotel in Lagos as a way of thanking God for making Okumagba a grand father. Oladejo commended Okumagba for his service to Nigeria via the Super Eagles Supporters Club. He noted that Okumagba and his men sacrifice a lot as they criss cross the country and the world drumming support for the Eagles.
It would be noted that Okumagba's daughter last week put to bed in far away Canada.
Okumagba while thanking Oladejo for the surprise outing gave thanks to God for the many blessings that he has received, even as he vowed that his group, Super Eagles Supporters Club would not relent in giving the national team maximum support.
"The World Cup and Nations Cup qualifiers would soon get on the way, we are planning big for it, that I can assure you," Okumagba told newstap.com.ng.
The Eagles are billed to face Sierra Leone next month in Asaba in a Nations Cup qualifier.