Sports
Lima 2022: Portugal's Diogo Ribeiro sets World Junior Record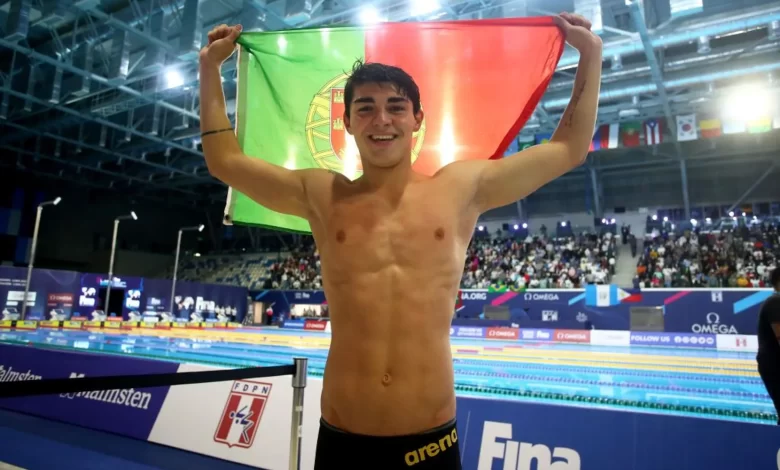 By Gregory Eggert, FINA Media Committee
Portugal's Diogo Matos Ribeiro streaked his way to a new world junior record en route to his third gold medal at the 8th FINA World Junior Swimming Championships with a 22.96 swim in the 50m butterfly event in the Peruvian capital.
Portugal moves into fifth place on the nation medals table, with exclusive credit due to Matos Ribeiro for his golden performances in the 50m and 100m butterfly, and in the 50m freestyle sprint events.
Turkish distance ace Merve Tuncel won the 1500m freestyle to add to her collection of gold medals previously won in the 400m and 800m freestyle events.  Japan's Ruka Takezawa was the silver medalist in tonight's 1500m as well as all the other two freestyle races won by Tuncel.
Japan's Riku Yamaguchi won his first gold medal in the 400m Individual Medley that capped a great night for his country with the addition of three medals from the nation's women.  Japan has a total of 14 medals, the highest amongst the 21 countries that have earned their way onto the Medals Table.
Hungary's gold in the 4x100m freestyle relay was from the same foursome that delivered gold in the 4x200m freestyle relay.  This gold medal makes 6 for Hungary, moving ahead of Poland and Japan which each have five gold medals.  The Italian women earned a second silver medal finishing behind Hungary in the freestyle relays.