Politics
LP Chieftain, Ikeji Urges Abians to 'Bury' PDP, APC, Others On Saturday
...Boasts, "Abians'll Vote Massively For Otti As The Next Governor"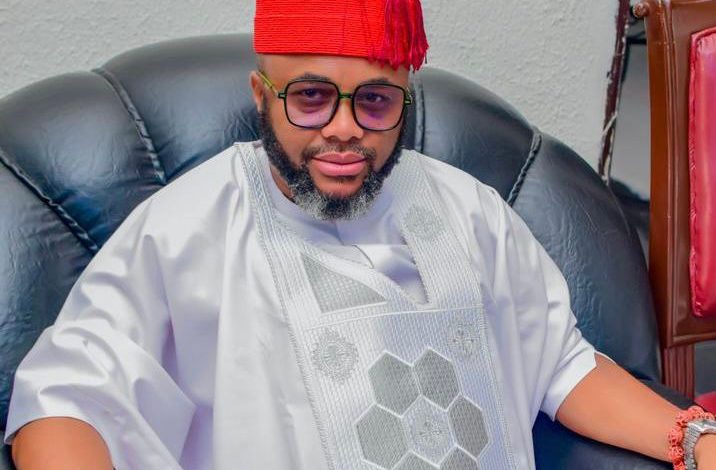 By EPHRAIM NWOSU
Labour Party chieftain and member of The Peter Obi Presidential Campaign Council and Dr Alex Otti Gubernatorial Campaign Council, High Chief Victor Ikeji has made a clarion call to Abians, to 'bury' the ruling Peoples Democratic Party (PDP) led government in Abia State and their APC collaborators with their votes on Saturday's governorship election.
Speaking with journalists on Tuesday in Umuahia, Abia State capital, on his party's readiness to win the governorship election, Ikeji who lamented the bad governance of the ruling PDP said Abians have become poorer since the party assumed office in 1999.
According to him, the PDP had no solution to the pains and sufferings of the people, hence the need to vote massively for Labour Party governorship candidate, Dr Alex Otti as the next governor of Abia State.
" Enough is enough!We must dislodge PDP and other parties in Abia State and this is the best time to do that; they have done enough havoc to our people and their psyche, for us to 'bury' them on Saturday," Ikeji declared.
"Our state is the most backward in South East and Nigeria in general. We have been in a sorry state since the past 24 years of PDP government occasioned by poverty, bad roads, poor medical facilities, lack of infastructures, unpaid salaries and pension arrears among others for many years. We cannot remain in bondage with such government devoid of conscience,"he added.
Ikeji, who holds the reverred chieftaincy titles of Kpakpando Ohuhu and Kpakpando Umuahia Gburugburu further stated that Abia state is at a most critical stage of its developmental trajectory and urgently needs a competent and visionary person as a governor to save the state from imminent collapse.
"Abia State urgently needs a governor with proven wealth of experience and Alex Otti is the best person who deserves to be given the opportunity to pilot Abia affairs from May 29, 2023.
"Let's come out again and vote Otti and all LP candidates like we did during the Presidential and National Assembly elections. We want to rebuild and recover Abia State. A new Nigeria is possible, a new Abia is possible. Abians weep no more, help is coming. Dr Alex Otti is coming," Ikeji concluded in a tone of finality.