News
Luncheon/ President installation: Lions Oriazowan, Umebali extol Lions Club selfless service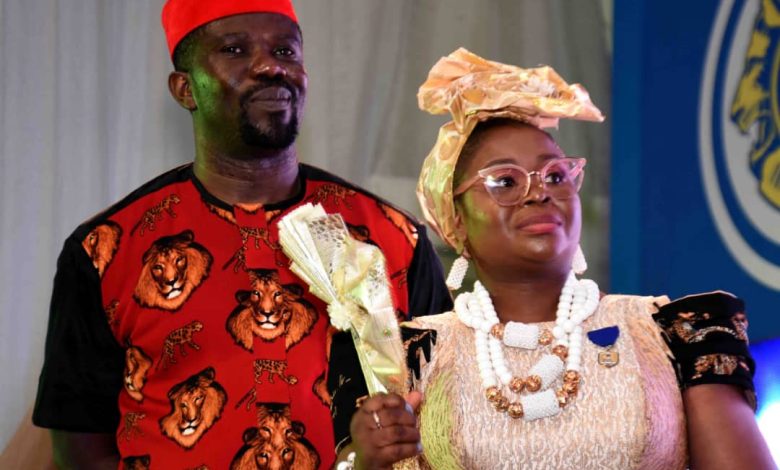 By Ifeanyi Eduzor
The Chairperson of the Planning Committee of the recently held Fund raising Luncheon/ Public presentation of Lion Godson IKechukwu Anigbo as the 21st President of IKeja Metro Lions Club, Lion John Oriazowan has declared that Lions Club International deserves commendation as the largest human service organization in the world with almost 1.5 million members offering selfless service to humanity.
According to him, Ikeja Metro Lions Club being a mega Club has been doing its best to keep to the vision of the founding fathers of the club and will not relent in putting smiles on the faces of the needy in the society just as he appealed for government and corporate support to enable the club carry out its philanthropic work.
" Our five global focus are on Diabetes Awareness; Sight and Vission Awareness ; Relieving Hunger Programme; Childhood Cancer Awareness and Environmental Protection Awareness and we've been doing that religously to the benefit of the masses
He also informed that aside from these five listed global focus that the club also support government in building projects like, schools hospitals, renovation and equipment of wards in hospitals as well as giving Relief materials to the Internal Displayed Persons (IDPs).
In her own remarks, Lion Blessing Umebali, the Co-Chairperson of the Club Fund raising Luncheon and Public Presentation who also doubles as the Club Legacy Project Committee Chairperson said, the motto of Lions Club is 'We Serve' and every month, Lions Clubs scattered all over the World are expected to carry out monthly service activity aimed at making the community a better place.
"For Williams James a Psychologist, the greatest use of life is to spend it on something that will outlast it", Umebali quoted.
She informed that Ikeja Metro Lions Club International, District 404B2 Nigeria, Legacy Project for 2022-2023 Lions Service Year, is to renovate and fully equip the Intensive Care Unit (ICU) of Gbagada General Hospital, Gbagada, which will cost almost 50 million naira.
She said with the support of all club members , friends and families as well as public spirited Nigerians the project is achievable because the government cannot do it alone.
"For us it is a way of giving back to the society that have made us and also been thankful to God for being privileged to do Humanitarian Service " she submitted.