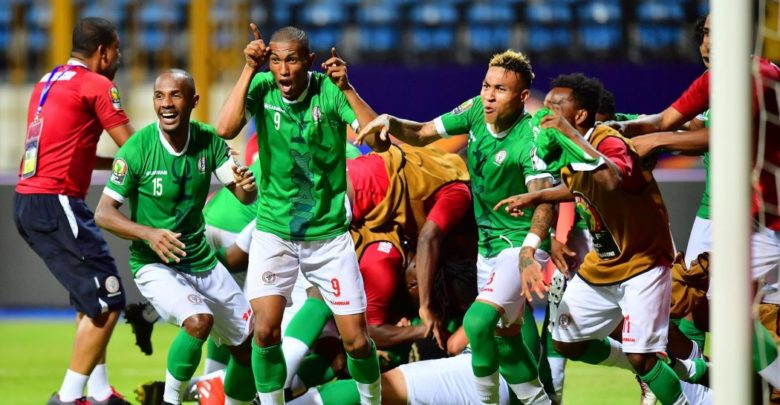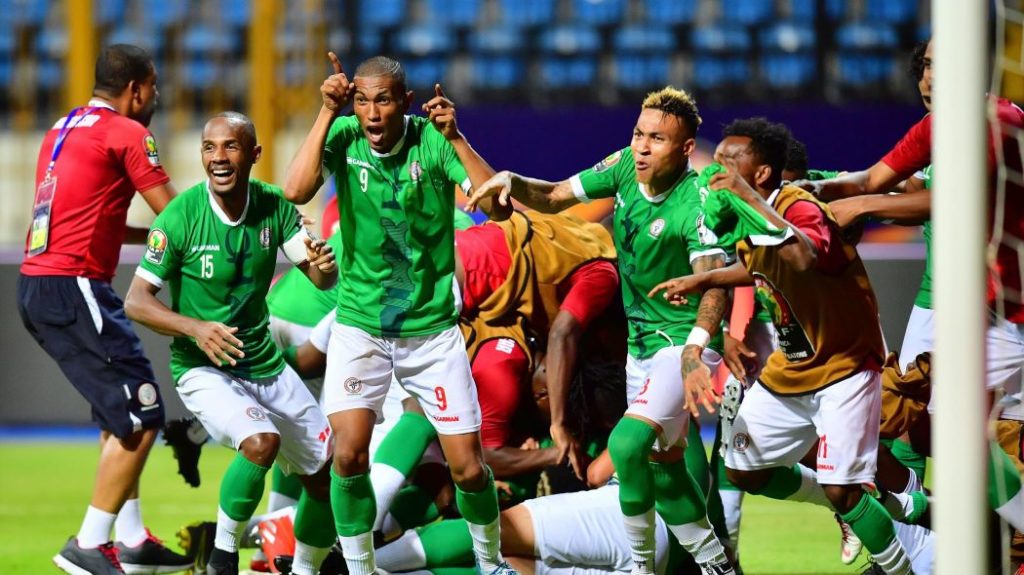 From George Aluo in Cairo
Madagascar's defensive midfielder, Anicet Andrianantetaina says what is going for his country here in Egypt is the dark horse factor.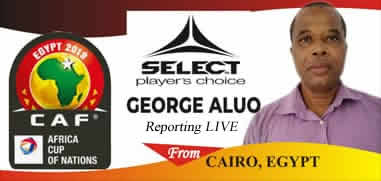 "No one knows about us, maybe only the movie Madagascar," Anicet Andrianantetaina said after his side booked a ticket to the knockout stages of the Africa Cup of Nations (AFCON) in their first ever participation.
The midfielder pointed out that the fact that opponents know little or nothing about them is their secret weapon.
"No one knows exactly how to approach us and which players to look out for," he said. And true to his words, Madagascar has surprised friend and foe with their performance at the Total AFCON Egypt 2019.
The Madagascans on Sunday beat DR Congo in Alexandria to romp into the quarterfinals.
Coming into a group that had three-time champions Nigeria and perennial competitors Guinea, most would have seen Madagascar and Burundi as outsiders and probably only fight for third slot.
But, the Barea were in no mood to play to the script as they finished top of the group with victories over Nigeria (2-0) and Burundi (1-0) while they played to a 2-2 draw with Guinea who had to score a late penalty to scrape off with a point.
"Our secret is the teamwork. We play as a team and we fight for each other. There is no star in the team and everyone is equal," Andrianantenaina who scored Madagascar's first ever AFCON goal and plays for Bulgarian side Ludogorets stated.
The victory against three-time champions Nigeria was perhaps their biggest especially noting that no one gave them a chance pre-match.
Head Coach Nicolas Dupuis was struggling for breath to explain just how much it meant to the team.
"I am happy, I am excited and I don't know what to say. This is the best result for us. Winning against a giant like Nigeria is not a small achievement," Dupuis said.
Sweeter for this victory was the fact that it came just a day after they celebrated their independence day and they dedicated the victory to the Malagasy people back home.
It would be noted that Madagascar was the first team to qualify for the 2019 Africa Cup of Nations on October 16, 2018 after a 1-0 victory over Equatorial Guinea. They finished second in Group A of the qualifiers with 10 points, six behind winners Senegal.
They won 3-1 away to Sudan, drew 2-2 at home with Senegal and beat Equatorial Guinea 1-0 home and away to secure qualification. They only lost 3-1 at home to Sudan and 2-0 away to Senegal in the qualifiers.
This was a huge improvement of their performance in the qualifiers for the 2017 editions when they finished win-less and with just three points off as many draws.
"This is a journey that we started from way back 2017. I talked to many players who were playing out of Madagascar and I shared with them my vision and what we wanted to achieve. It has been a lot of work and I am proud of what we have achieved," Dupuis added.
But how far can their story go on?
"I would be lying if I said we will be here up to the final. But all I can say is that we will do our best in every game. We will do our best to win and see how far we can go," midfielder Marco Ilaimaharitra poured out.
It would be noted that Madagascar's President Andry Rajoelina flew into Alexandria for the game against Congo with a strong 450-man band of supporters who cheered the players non stop.