Sports
Maintain neutrality in state FA elections, Jalla tells NFF, commends Lagos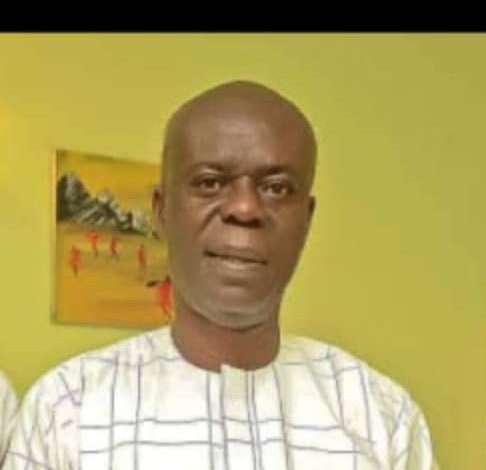 By Akeem Busari
It was celebration at the Mobolaji Johnson arena earlier this week as Lagos State Football Stakeholders took the lead in showcasing  a transparent and well organised election devoid of fraud and manipulation, that produced Alhaji Fouad Oki and Gafar Liameed, who were the stakeholders choices, and emerged as  Chairman and Vice Chairman respectively.
Speaking on the successfully held Lagos State Football Association Election, the Chairman of the Task Force Committee of Professional Footballers Association of Nigeria (PFAN), Harrison Jalla has praised the organisers, participants and stakeholders in the recently held Lagos FA Elections.
Jalla remarked that the Lagos State Football Association election was a far cry from the charade of selection and hand picked States Football Association Chairmen in the last 8 years. The just concluded Lagos State Football Association election should be the standard for State Football Associations moving forward. Adding that the NFF should continue to maintain same neutrality it maintained in the lagos state Football Association election.
"States Football Association elections are internal affairs of States Football Associations and requires no interference from the NFF. The relevant provisions of the NFF statutes are clear and unambiguous in this regard," he stated.
"The PFAN Taskforce, in its quest for reforms in the composition of the NFF congress, its Executive Board and Sub-Committees, which is a subject of ongoing litigation in the Appeal Court has seek a long adjournment to give the Hon. Phillip Shuaibu led Committee, a chance to address the impasse on the reforms."
He continued, "meanwhile the PFAN Task Force is urging all ex-footballers interested in the ongoing States football association elections to come out enmass in their states of origin or states of residence to participate in the elections.
"The PFAN Task Force, is currently beaming its searchlight on upcoming States Football Associations elections in Edo, Bauchi, Bayelsa, Kwara, Akwa Ibom, Imo, Abia and Plateau States respectively, and would challenge any attempt to manipulate elections into any state Football Association.
"Ex-footballers interested in elective offices who have met all due process of their State Electoral Committee but marginalised, in the process, are free to lodge such complaints with the PFAN Task Force for immediate action," Jalla restated conclusively.