Sports
Martins: SWAN condoles family, berates LMC for poor supervision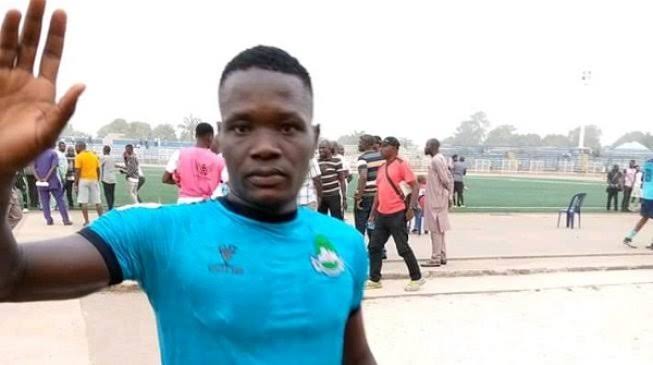 It is with heavy hearts that the entire members of the Sports Writers Association of Nigeria (SWAN) in the country condole the immediate family of the Late Chineme Martins who slumped and died last Sunday at the Lafia Township Stadium, during a Nigeria Professional Football League (NPFL) game between his team, Nasarawa United and visiting Katsina United.
While we pray that God will give those he left behind the fortitude to bear the huge loss, we make bold to state that this was an avoidable death.
The way and manner the issue was handled only exposed the rot in the management of the Nigeria League.
It is a shame that at this age and time, there was no functional Ambulance at the League Venue just as there were no trained medical personnel who could have rescued the situation immediately.
It is rather regrettable that the league that has attracted billions of Naira is being run in a 'paddy paddy' manner to the extent that it only took the death of Martins for the League Management Company (LMC) and the Nigeria Football Federation (NFF) to pledge to enforce the same laws they put in place.
There is no way we can claim to be running a professional football when clubs don't even have certified medics attached to them.
Instead of the clubs to invest in such things, they will resort to cutting corners with match officials and a league management that more or less cares about their personal gains than the growth of the game.
There is no argument that if either of the clubs had a qualified doctor, he or she could have revived the player when he slumped.
It is even embarrassing that the Ambulance which was supposed to be used to convey Martins to hospital had to be pushed without success before the Governor's Press Crew vehicle was used.
Moving forward, the LMC and the NFF must insist that each of the 20 teams playing in the league submit the résumé of their medical team which must include a doctor.
Also each club must have an Ambulance that must be in good condition before the kick-off of any league match.
Finally, while we commend the Sports Minister, Sunday Dare for promptly reading the riot act to the NFF and the LMC, we insist that he must go a step further by setting up a panel that will investigate what happened and report back within one or two weeks.
Those found culpable both at the club and the LMC should be made to face the music.