Sports
MASVI Cycling Tour: Owan West boss inaugurates LOC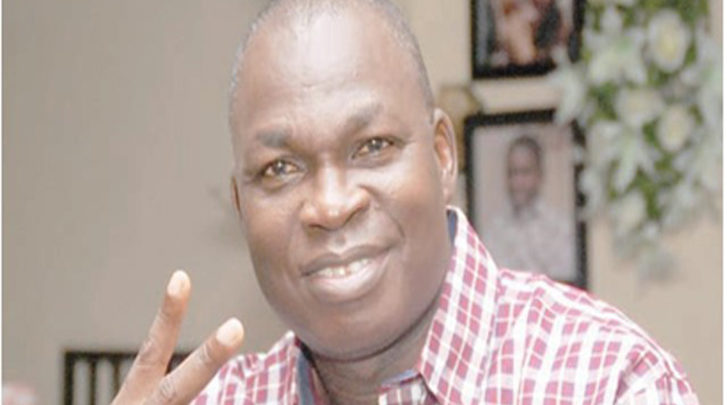 Ahead of the MASVI/Owan West Cycling Classic tour scheduled for this weekend, the Executive Chairman of Owan West Council, Hon. Frank Ilaboya, at the weekend, set up a 6-man Local Organizing Committee, LOC.
The Committe, which has the Council Secretary, Hon. Odion Daniel Iruobe as the Chairman, was charged with the responsibility of organizing a successful and hitch free competition.
Other members of the Committee are,
Esther Ovbioje (Supervisor for Youth & Sports), Usman Omokhagbor (HOD Socials), Ehigai Williams (HOD Information), Hassan Otinau (CPS to Chairman), Mr. Izedonmi Humphrey (Sports Schedule Officer) and Mr. Edekin Imezua, the Council's Sports Officer.
Inauguring the Committee, Hon Ilaboya charged them to discharge their duties diligently and ensure a successful outing.
"Your assignment is to organise a hitch free and successful event to the admiration of all
"Owan West is now a household name following our fine outing in the just concluded state sports festival. Placing second in the festival has put us in a postive map, and I want you to put this at the back of your minds by organising a world class event.
"Remember that over 7 states' cyclists and top sports journalists are coming for the event, and they must go home with positive vibes about the local government and her people.
"I believe the experience and exposure you garnered from the state festival will be brought to bare in this assignment", he said.
Responding, the Chairman of the Committee, Hon Iruobe, thanked Him Ilaboya for the confidence reposed in the Committee.
"Mr Chairman, I want to thank you on behalf of my members for finding us worthy for this unique assignment. The same committee handled the just concluded state sports festival where Owan West came second. This assignment is no doubt a confirmation of the confidence you have in us.
"We promise to approach this assignment with all seriousness and I can assure you that we will do our best to make you and the local government proud," Iruobe, popularly called ODK added.
The MASVI/Owan West Cycling Tour is scheduled to hold on February 29, 2020.
Over 70 cyclists and Officials are expected to storm Owan West for the event, the first its kind in Edo State.