Sports
MASVI/Owan West cycling tourney: Edo coach sure of victory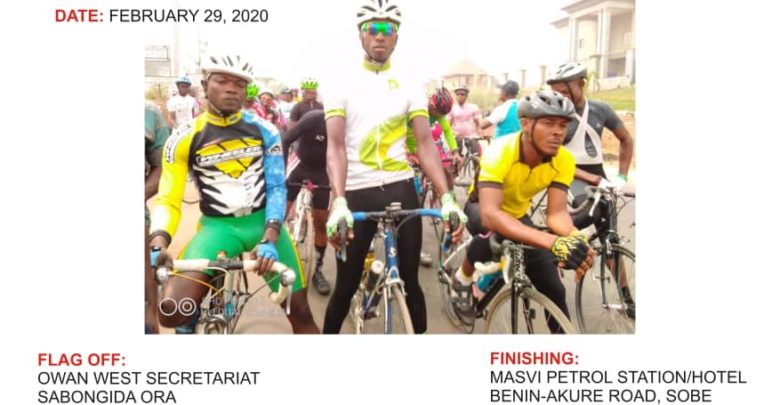 Edo State Cycling Coach Bello Orogho has assured all that Team Edo will win the first edition of Masvi Invitational cycling road race billed for Owan West on Fedruary 29, 2020.
Speaking in Benin at the end of the cycling events of the Edo State Sports Festival, Orogho said his cyclists impressed him so well and that he has the confidence that Team Edo will beat others in the invitational road race.
"My cyclists are in top form, having just done very well in the just concluded Edo sports festival. We are confident that Team Edo has what it takes to win the MASVI Invitational Cycling race come on February 29. Apart from the great cyclists we have for the National Sports festival,
we discovered some young talents during the Edo state festival", he stressed.
The Owan East-born coach showered encomiuns on the Chaiman of Owan West Local Government Area, Hon Frank Ilaboya for identifying with cycling in Edo state and for his encouragement.
"The cyclists have vowed to win the male and female races for the Chairman. He has been a source of inspiration to Team Edo cyclists and the only way to reward his efforts is to strive hard to win the race taking place in his local government area." he emphasied
He added that Ilaboya has set the ball rolling towards a successful outing for Team Edo in the forthcoming National Sports Festival holding in Benin City from March 21 to April 1, 2020.
"He is doing his best to see that we excel in Edo 2020. What is left now is for us to reciprocate and win the cycling event of the National Sports Festival.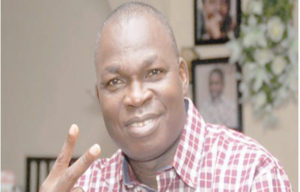 Speaking recently after Owan West placed second behind Ikpoba Okha Local Government Area in the Edo state Sports Festival, Hon Ilaboya, the former Edo State Football Association chairman said the performances of Team Edo cyclists in the National Sports Festival is paramount to him hence he decided to pay particular attention to the cyclists during the races at the just concluded state festival.
Ilaboya said he will do everything within his power to prepare the Edo State Cyclists for the National Sports Festival.
"I am aware that cycling has about 16, gold , 16 silver, and 16 bronze medals and that with adequate preparation of Team Edo cyclists, they can win majority of these medals and that is why we are offering our support to them, and with what I am seeing, we can achieve that," Hon Ilaboya stressed.
He also expressed appreciation to the sponsor, Mr Sunday Ajayi, for buying into this vision. Mr Ajayi has always bern there there for us, he is so passionate about the welfare of our youths and ready to support us.
His sponsorship of this race will no doubt impact positively on the overall well being of the local government".
Meanwhile, Ogun, Lagos, Anambra, Rivers, Oyo, Delta, Cross River and Edo have all registered for the road race which is the first competition in Cycling calender in 2020.