Sports
Messi: You are still our player -Barca insist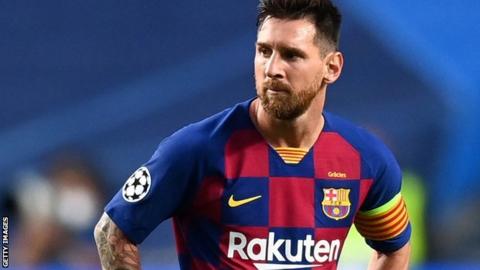 The Spanish league has insisted that Lionel Messi remains under contract at Barcelona, just hours after he failed to turn up for a pre-season medical at the club.
Manchester City have spoken to the Argentinian and hope to be able to find a way to sign him but La Liga announced on Sunday that they will not cooperate with any attempt to register him for another club unless his €700m (£625m) buyout clause is paid.
Having officially informed Barça of his intention to leave on Tuesday, Messi is attempting to exercise a clause in the contract he signed in 2017 that allows him to depart for free at the end of each season. Barcelona, though, immediately replied with a formal letter of their own insisting that the clause had already expired and that he could no longer walk away for free.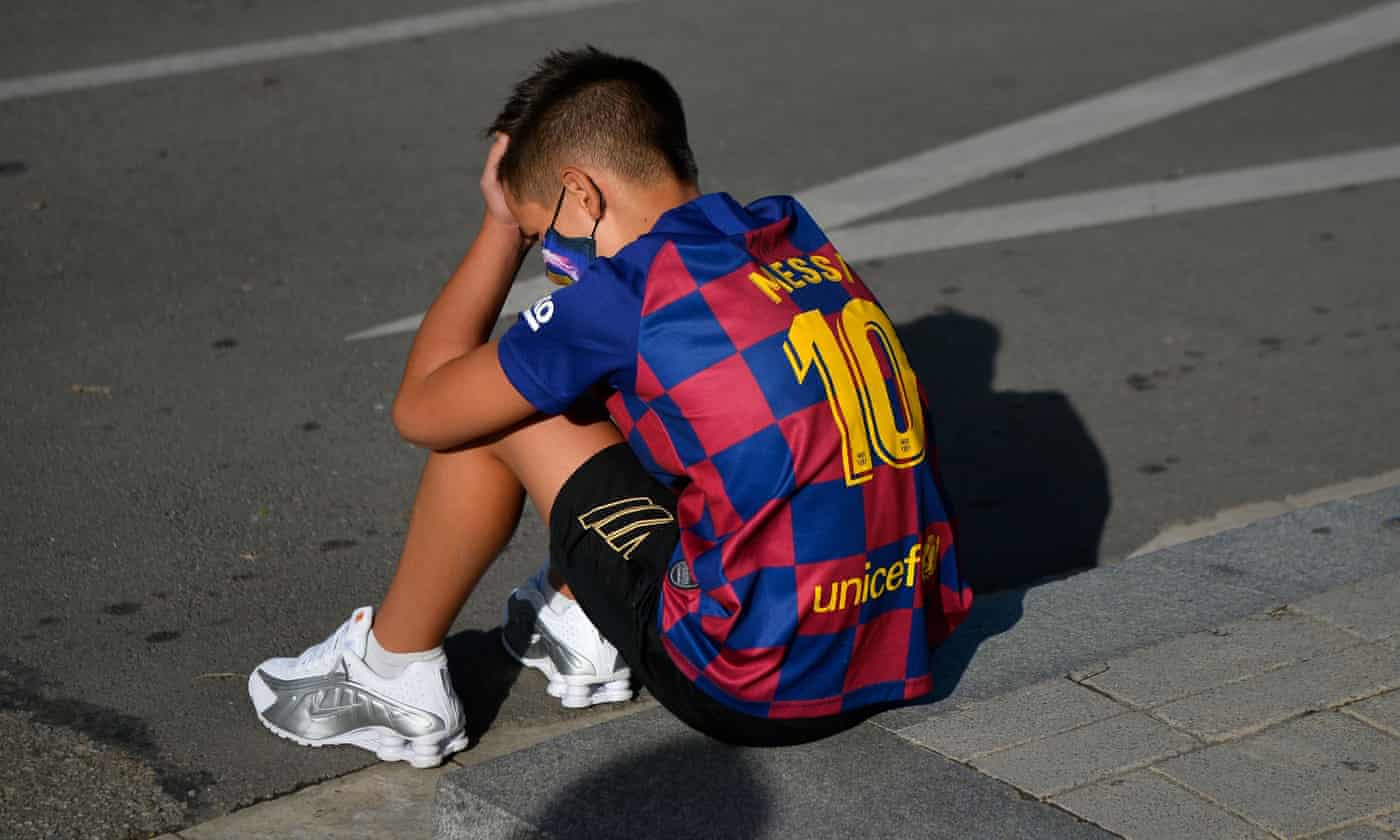 A dejected little Barcelona fan in pains over Messi outside Camp Nou
According to Barcelona, Messi had to tell them of his intention to leave by 10 June, while Messi's representatives are arguing that the extended nature of the 2019-2020 season means that the cut-off date should be put back. Barcelona informed Messi that they wish him to continue and that in order to leave he would have to pay his €700m buy-out clause.