Sports
MGI invites 30 wordsmith for 2023 Scrabble Grand Slam in Lagos
..Names Khaleel Adedeji as Tournament Director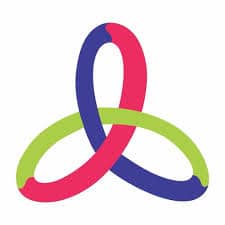 Mindgame Incorporated (MGI) has extended invitation to thirty top scrabble players in Nigeria for the last event in it's calendar; the Grand Slam which holds from the 12th – 15th of October at the Golfview Suites & Conference Centre, Ikeja, GRA, Lagos.
The list is headed by current African Scrabble Champion and double 2023 National Championship winner, Enoch Nwali. Two time African King and World Champion, Wellington Jighere also makes the cut.
Nsikak Etim, the current national number one and a former African Champion, alongside two time African Scrabble Championship winner, Dennis Ikekeregor, Moses Peter, the super picker who has also ruled the continent will be in attendance with Femi Awowade who conquered Africa some 27 years ago.
Another household name in the mindgame that will be searching for the right tiles at the Grand Slam is Sammy Okosagah who represented America at the last WESPA Championship in Las Vegas, Nevada, USA in July this year. Sammy Okosagah is a contender for the top prize of one million naira.
Old timer, Azu Ogbogu, five time Kano open champion Segun Durojaye, 2023 South West Closed winner Cyril Umebiye, 2022 National Sports Festival gold medalist, Jimoh Abdulmumin, James Ewruje winner of the maiden edition of Lekki Scrabble Classics and the 2022 MGI Patrons Cup and Doko Timilehin, the West Africa Scrabble University Games champion are already for the rough jamming and challenging scrabble battle this weekend.
However, only one female player, Bukunmi Afolayan will be in the mix when hostilities starts on Friday at the Golfview Suites & Conference Centre.
NSF President, Olobatoke Aka, Technical Director John Curtis, Chukwudi Ehibudu, Enai Doubra, John Aiyedun, Sunday Oshodi, Hakeem Olaribigbe, Tega Okiemute, Squiz Ewarah, Lukeman Owolabi, Samuel Adebola, Ojior Osikhena, David Ojih, Lester Morris, Ayotunde Adeyeri and Adeyemi Adeosun, semi- finalist at the PANASA President's Cup completes the roll call.
Young, dynamic, skillful and equally experienced Khaleel Adedeji has been selected to serve as Tournament Director for the competition that will be powered by TSH.
It's a 24 rounds of games event with the top two players going for the best of 5 games final round to determine the winner of the MGI Scrabble Grand Slam for 2023 that has the seal and rating points of Nigeria Scrabble Federation (NSF), World English Scrabble Players Association (WESPA) and Mindgame Incorporated (MGI).
Over two million naira will be doled out as prize money and the top 15 players are covered in the prize money pool.
Khaleel Adedeji, the Grand Slam tournament director, who is still celebrating his team's promotion into the MGI Scrabble Premier League, says all necessary and needed logistics for a hitch free event have been put in place.
He explained that all invited players must confirm their participation and make payment for the entry fee on or before 6pm Nigeria time on Tuesday.