Sports
Minister lifts former Super Eagles defender, Eboigbe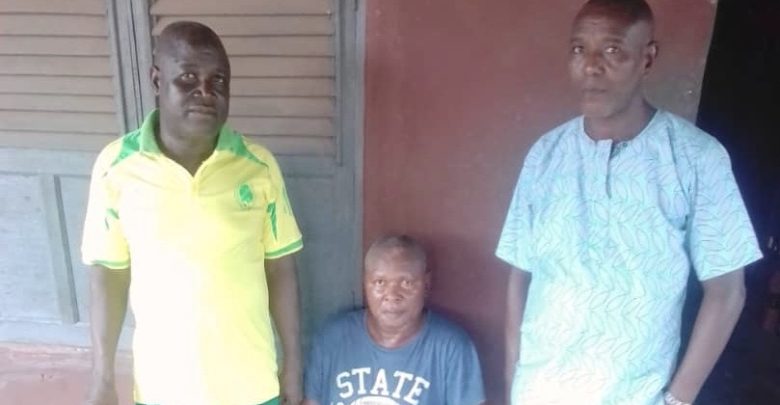 In line with his committment to ensuring that the welfare of sportsmen and women in dire need is given attention, the Minister of Youth and Sports Development Mr. Sunday Dare on Sunday gave financial lifeline to ailing  former Super Eagles defender Sunday Eboigbe.
Following his outcry in a national newspaper that he was sick and in dire need of support, the Minister directed  his staff Mr. Ogunjimi to trace Eboigbe and hand over cash gift to assist him. Ogunjimi visited the ex player im his Benin City abode and handed him the cash gift from the Minister.
According to the Minister's aide, the gesture would not end with just the cash gift, but that the ex international would be given needed medical assistance. The state of his ailment would be assessed by medics with the aim of giving him proper treatment to be paid for by the Minister.
The Ministry had written to the Nigerian Football Federation (NFF)to come up with a welfare package that would take care of ex internationals who are either sick or injured.
The former Super Eagles strongman, Sunday Eboigbe  was a no-nonsense player famously known for his central-defensive partnership with Bright Omokaro at the 1988 Africa Cup of Nations (AFCON). He was a regular for New Nigeria Bank (NNB) and played for the national team of Nigeria from 1983 to 1990 appearing 58 times with two AFCON silver in 1984 and 1988. His contribution as an effective defensive player on the field led to the Eagles conceding only three goals throughout '88 AFCON.
According  to Eboigbe, he has been battling stroke for 12 years.