News
Ministry moves to bridge digital skills gap in Nigerian youth, partners WILCO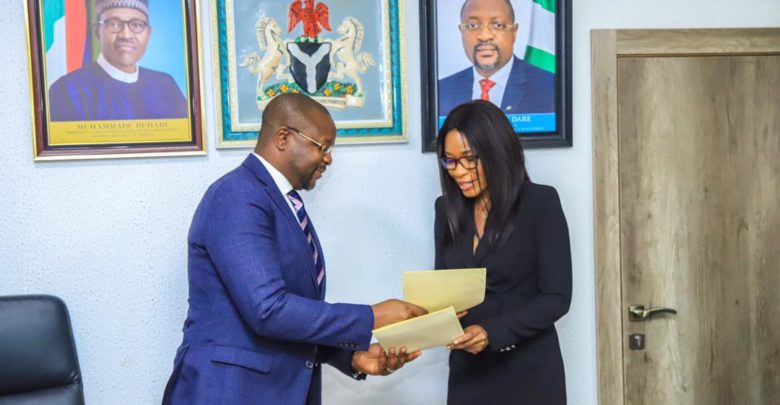 In line with his resolve to ensure that the Youth Development mandate of the Ministry goes hand in hand with its Sports Development mandate, Minister of Youth and Sports Development, Mr. Sunday Dare, Monday in Abuja, led senior officials of the Ministry in the signing of a Memorandum of Understanding (MoU), with a private organisation WILCO, to provide digital skills for the Nigerian Youth.
Speaking at the signing, the Minister Mr. Sunday Dare expressed joy that the Ministry's months of planning and strategizing on Youth Development was way on its way to yielding results.
He said, "Today's event is a milestone as it coincides with our transition from the planning stage to implementation stage. My administration spent its initial months on planning and strategizing and I am pleased to announce that we are now at phase were the plans are translated into action that will benefit the Nigerian youth.
"Like other components of the DEEL initiative to which the Work Experience Programme (WEP) belongs, this MoU is the product of weeks, and even months of constant interaction between the Ministry's team and that of WILCO. Such painstaking efforts ensured that the fine points were carefully worked out to ensure that the Nigerian youth emerge the winner from this relationship," he added.
Addressing concerns on the transparency of the process would be business as usual, the Minister said, "WILCO is partnering with the Ministry for the selection, training and engagement of the successful ones among these youth and I am elated that the organization shares the same values with us such that the selection process is made as transparent as humanly possibly having fully adopted technology to deliver a scientific system of shortlisting beneficiaries. In the Ministry's effort to equip the youth contemporary challenges we are doing our best to ensure that everyone has an equal shot at benefiting," he assured.
He also expressed hope that the level of transparency that will be built into the DEEL programmes will be further deepened with the launch of the Nigerian Online Youth Assembly (NOYA) platform, which is now at the final stage of testing before going live.
NOYA, he explained, is an aggregator website and a one stop shop to connect Nigerian youths while further simplifying the selection process for WEP related opportunities.
"We believe that facilitating transparency in this manner will further boost confidence in the process and encourage other organizations and stakeholders to make their own investment in our youth, who are the greatest resource that will grow Nigeria into an economic power of the future".
The Managing Director of WILCO, Tokunbo Lawal while speaking earlier, highlighted the benefits of the MoU to the Nigerian Youth to include; gaining employable skills, gaining contacts of organisations they would not have on their own, putting learnt skills into practice, making decisions on their work direction among others. She enumerated the areas the MoU covers to include Plumbing, Meter Installation, Electricals, Facilities Management among others.