Sports
Monimichelle's turf excites former Eagles midfielder, Ayila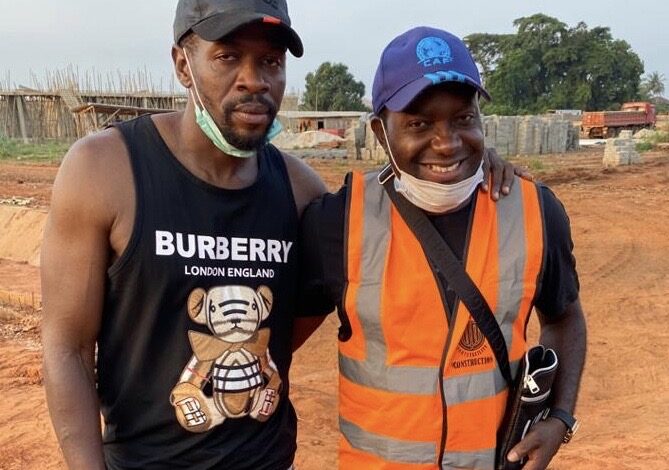 Former Super Eagles midfielder, Yusuf Ayila has given a path on the back to Monimichelle Group for the wonderful job they are doing in the country.
Ayila who paid a surprise visit to Monimichelle's construction site in Ogun state where the firm is constructing four geotech pitches for a soccer academy said he was impressed with what he saw.
The former Locomotive of Moscow star said the pitches being constructed by Monimichelle is of international standard.
"This is exactly the same kind of pitch we have out there in Europe…I m happy a Nigerian firm is doing this. When you play in this kind of pitch and you can't express yourself fully, then forget it. I feel like dusting my boots to play here," Ayila stated after feeling the turf.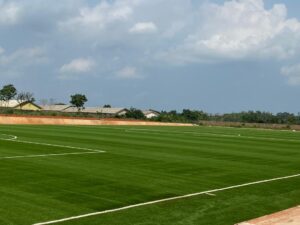 The former Eagles midfielder said the face of the nation's domestic league would change if every club constructs the kind of pitch he saw out there in Ogun.
"If an academy can be doing this, what are the clubs waiting for? They should upgrade their pitches because it is only when you play on a lush green turf that fans can see good football.