News
Musical Instruments: Umuohiagu Catholic youths shop for N5m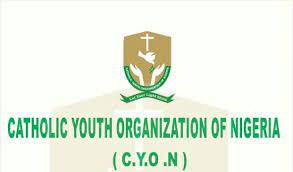 By George Aluo
The youths of St Micheal's Catholic Church, Umuohiagu, Ngor Okpala, Imo State have launched an appeal fund in which they are looking to raise N5m.
The money according to the youths is to be used to buy musical instruments which would enhance their praise and worship of God.
The funds drive was the high point of the activities which the youths used to kick off their week last Sunday at the Divine Mercy outstation.
The Parish Priest of St Micheal's Rev Fr. Patrick Oparamanuike while delivering his homily before declaring the youth week open stated that the political leaders of today have failed the youths.
The cleric noted that as a student he enjoyed free education and other goodies provided by the government of the day.
In his words: "I weep for the youths of today because our political leaders have failed them. It is sad to see university students not having basic facilities that can enhance learning and research. What we see now is students not even have where to sit down in their lecture halls. In my days, government provided not just text books, but other writing materials including pencil. Rather than moving forward, our country is moving backwards because we have political leaders who are not compassionate."
Fr. Patrick urged whoever finds himself in leadership position to emulate Jesus Christ who was a compassionate leader that cared for his flock.
Some parishioners who came forward to support the youths charged them to be transparent and account for every kobo that would be raked in from the funds drive. Chief Uju Madu who led others in lending their support to the youths commended them for coming out with the laudable programs for the youth week which would be rounded off with  8 am Mass on Sunday July 25 at St Micheal's.