News
Naira crisis: El Rufai not fighting for the masses but looking for cash to buy votes -Odinkalu, Human right activist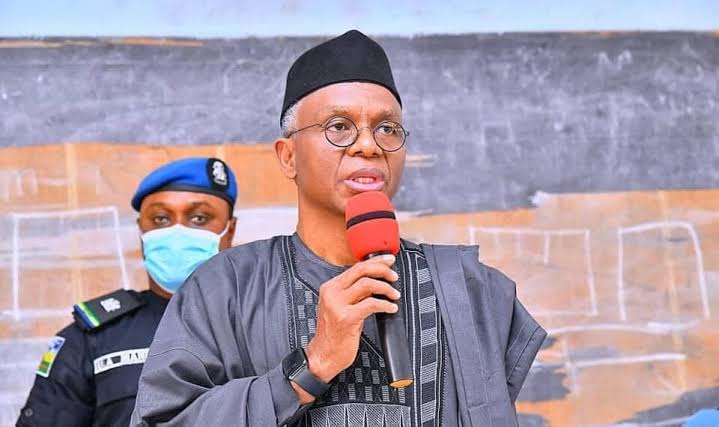 By George Aluo
Highly respected human right activist, Prof Chidi Odinkalu has dismissed Kaduna state Governor El Rufai and his co travelers as politicians who are not on the side of the people in the Naira crisis.
Odinkalu who spoke on Channels TV program The 2023 Verdict yesterday said El Rufai and co are only looking for cash to buy votes rather than fighting for the masses.
It would be noted that El Rufai and some other state governors had filed a suit at the Supreme Court challenging the CBN naira policy.
In the words of the erudite professor…"How many children have been abducted in Kaduna State? When last did you hear Nasir El-Rufai complain about all the killings and abductions happening in Southern Kaduna from Kajuru to Jema? When last did you hear him complain about all of the atrocities that have happened? Now he is jumping all about what? Cash, currency reform, right?… "The fact of the matter is these politicians jumping up on this don't have the public interest in view…"
Odinkalu stressed that Nigerians would bear the suffering if that is price to pay for a credible election which President Buhari is pushing for.
"Nigerians, we are willing to endure this if it is the price we are going to pay to ensure that whoever wins fairly on the 25th of this month becomes president.
"Whether it is Tinubu, Atiku, or Peter Obi, let it be fair and credible."
The former Chairman of Nigeria's National Human Rights Commission said even when he doesn't have a lot of good things to say about President Muhammadu Buhari, the President is fighting for the last thing a government must fight for and that he is well within his right to do so.
He added that it is not right for state governors to go around issuing orders countermanding the President on the naira redesign policy.