Sports
National Sports Festival: Dare impressed with facilities in Benin, thumbs up Obaseki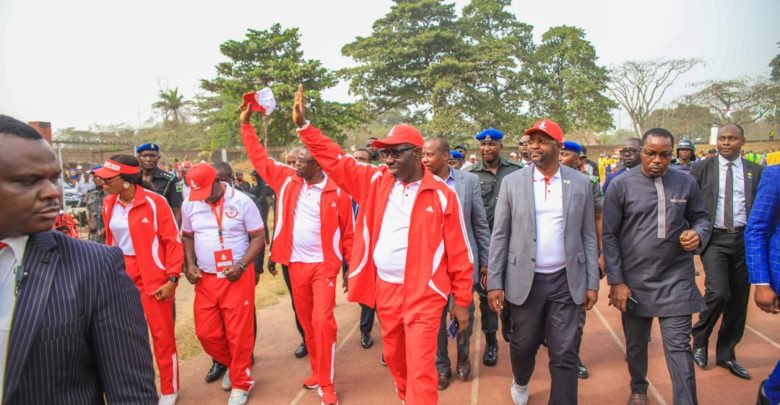 Minister of youth and sports Development Sunday Dare has endorsed Samuel Ogbemudia Stadium ready for the next edition of National Sports Festival that is billed to kickoff 20th March, 2020 in Benin City, Edo State.
According to the Minister who spoke to the press during his visit to the Samuel Ogbemudia Sports Complex in Benin over the weekend, Edo is virtually ready for the games.
"I am impressed with what I have seen here at the Samuel Ogbemudia Sports Complex, it shows clearly that there has been consistent work going on here.
"There has been commitment on the part of his excellency and also the deputy governor to make sure that this place is finished in record time.
"I have seen progress and I can say this stadium is about 85% or 90% ready for the National Sports Festival."
The governor of Edo State Godwin Obaseki also reassured that the stadium will be completely ready by first week of March.
Recall that the last edition of National Sports Festival took place in Abuja, Delta State emerged as the overall winner.