Sports
NAWIS CELEBRATES INTERNATIONAL WOMEN'S DAY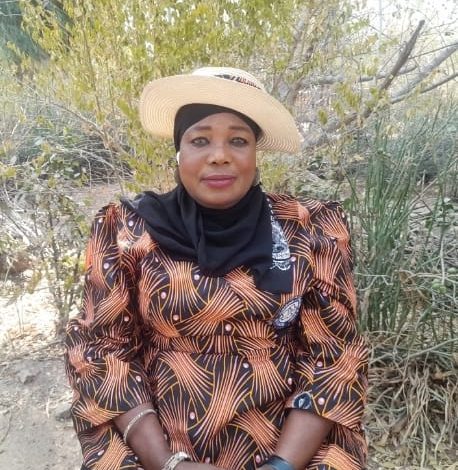 The President of the National Association of Nigerian Women In Sports(NAWIS) has joined the rest of the world to celebrate the 2023 international women's day with its theme "Embrace Equity".
In her message to commemorate the day,the national president of NAWIS, Professor Maryam funke Suleiman describes the day as a day dedicated to honor the achievements and contribution of women in our society.
On this year's celebration theme "Embrace Equity", Prof Suleiman said that it reminds women of the on-going  fight for gender equity and the importance of continuing to challenge the status quo adding that Women have made incredible strides in the past decades or even century, from seeing the right to vote and run for office to breaking barriers in fields previously dominated by men and agrees that there is still so much work to be done.
"Women still face systematic discrimination and unequal opportunities in many areas of life, including the workplace,  education, sports and health care. We must remember that women's contribution to society are invaluable". NAWIS President appeals.
She used the occasion to commend the glorious outings of the Nigerian Women and girls at the international,national and local sporting fiesta.
"NAWIS also wishes to commend the efforts and achievements of our girls and women who made Nigeria proud in sports both at national and international levels. These include among others those who won medals/laurels at the commonwealth  and Olympics games and others who made us proud at the grassroot levels. NAWIS  is very proud of you all and celebrates you, we therefore encourage you all to keep the flag flying."
Professor Suleiman who describes Women as leaders, Innovators, caregivers, and community builders that are essential to the fabric of our society feels that their voices and perspectives must be heard and valued .
"As we celebrate international women's day,  let us take a moment to reflect on the progress that has been made and the challenges that lie ahead . Let us re-commit ourselves to fighting for gender equity and creating a world where every woman has the opportunity to thrive"
The NAWIS president charges women to know that their contributions matter and they are an essential part of the society whose achievements deserve to be celebrated.
Finally, Professor Suleiman also pleaded to everyone in the different works of life to embrace gender equity in all facets of life in the society