Sports
NBB of C hammer falls on two boxers for unruly behaviors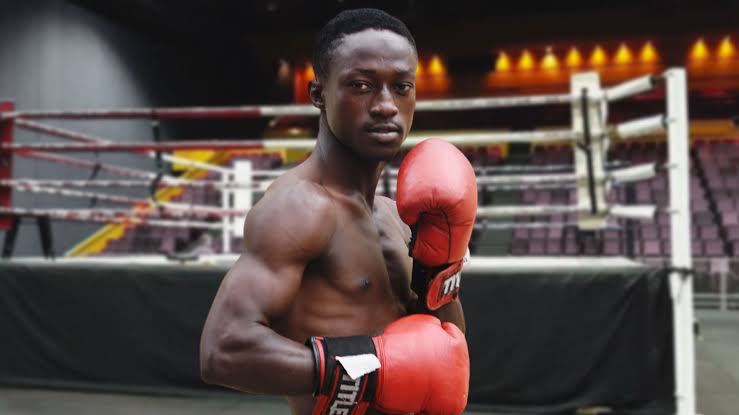 The professional boxing governing body in the Country, Nigeria Boxing Board of Control, NBB of C's hammer have fallen on two boxers who were unruly at a recent promotion.
The boxers are Sikiru Shogbesan known as 'Omo Iya Eleja' and Rasheed Adeyemi aka 'Fally Boy'.
Shogbesan (11-3-0, 5KOs) who is the National Super Featherweight Champion was handed a six Months suspension in addition to a thirty thousand Naira (N30, 000) fine for inciting his fans who heeded and went on rampage destroying plastic seats at the venue.
In the suspension letter signed by both NBB of C President, Dr. Rafiu Oladipo and Secretary, Remi Aboderin he was also told to ask his wife to stay away from his boxing activities because of her emotions at Ringside which the boxing board deems inimical to his career progress.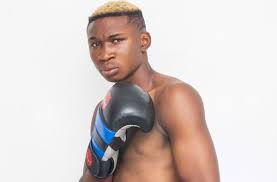 On his part, Adeyemo (10-0-0, 6KOs),  an unbeaten Super Welterweight contender was asked to pay a reduced sum of thirty five thousand Naira (N35, 000) to be used to replace the DJ's microphone that was damaged when the fighter went into the Ring with granted permission to challenge Suleiman Jafaru and was unruly in his approach which led to a scuffle and the mic got damaged.
Both Shogbesan and Adeyemi were given two weeks from the date of the letters sent to them to pay their fines and warned to desist from such behaviours in the future or face more punitive actions.
Meanwhile NBB of C President, Rafiu Oladipo has advised boxers and their officials to be professionals in and out of the Ring saying the board will no longer tolerate any act of indiscipline from any fighter licensed by the board.
"We are taking pro boxing to a new height in the Country and so we will no longer condone any untoward behaviours by the pugilists or their handlers".
"We are now having shows regularly almost on bimonthly and quarterly basis thanks to our promoters who believe in us and so every boxer must fall in line in order not to discourage both the old and new promoters from the noble sport."