Sports
MONARCH EVENTS AND PROMOTIONS HOLD CANDLELIGHT FOR THEIR DEPARTED BOXER AS NBBofC ROLES OUT NEW GUIDLINES FOR COACHES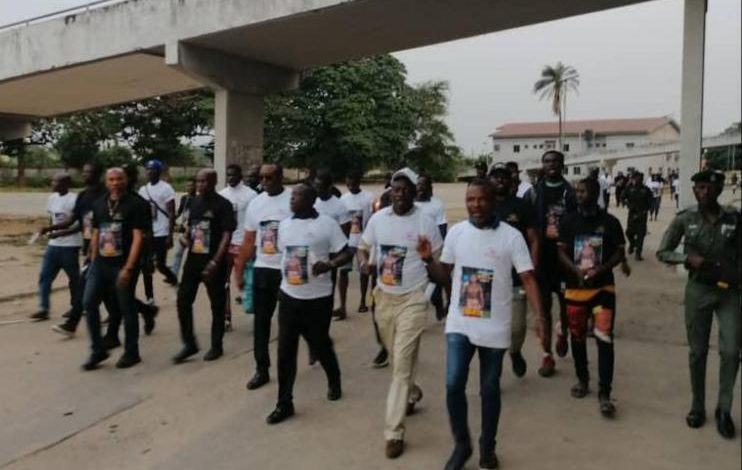 By Ifeanyi Eduzor
It was a solemn occasion Wednesday evening at the National Stadium, Surulere, Lagos when  Monarch Events and Promotions held a candlelight in honour of their upcoming and promising boxer, Miracle Amaeze who died recently from head injuries sustained during a poorly managed sparring session.
Miracle, a light heavyweight boxer who was recently signed by  Monarch Promotions,  lost his life in controversial circumstances at  the Festac Area of Lagos State during a sparring bout with a heavyweight fighter.
The emotion pouring event which was attended by President of Monarch Promotions, Prince Stanley Williams, members of the boxing fraternity, family members, colleagues and friends of the fallen pugilist saw mourners expressing their grievances over his death which they attributed to the negligence of his coach.
Paying tribute to Miracle, his manager, Prince Stanley Williams lamented that a pugilist who he signed two months ago could die out of negligence and wondered why his coach should allow him train without a head gear or involved in sparring with a fighter who is far above his weight category and whose boxing history is not known.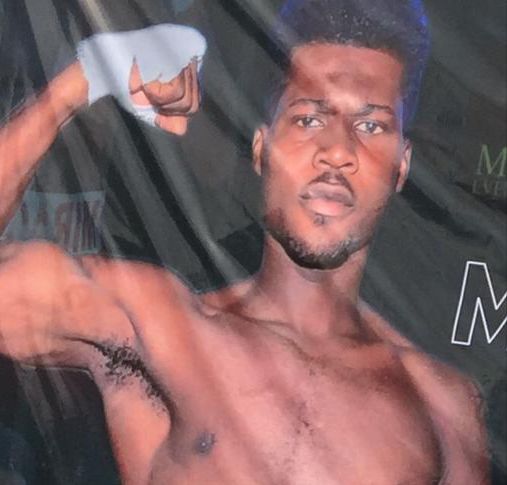 A visibly angry Williams challenged the boxing board to put in place modalities that will safe guard boxers from avoidable deaths or life threatening injuries  so that such ugly incident will not happen again.
He was particular about the board not allowing an amateur coach handle a professional fighter or for a coach urging his fighter to continue even when it was obvious the boxer is on the receiving end and showing signs of week ness.
" I believe the death of Miracle was caused by carelessness on the part of his coach. It's absurd that a light heavyweight  fighter will be allowed to go into  sparring  with a heavyweight boxer who is far above his weight category and to make matters worse, he was not wearing a head gear
"As if this was not enough, the coach even claimed he did not have the history of his opponent and eye witnesses confirmed that  even when Miracle was showing signs of weakness, instead of  the coach to stop the fight, he kept on pushing him in to the ring as if it was a title fight and I challenge NBB of C to be more proactive and come out with laws that would regulate coaching of professional fighters, one of which must include that amateur coaches have no business handling professional boxers and any coach who flauts the order must be sanctioned.
Prince Williams while praying that God will grant his soul eternal rest promised to support his family in this their  time of grief.
In their separate speeches at the event President and Secretary General  of NBB of C Dr. Rafiu Ladipo and Remi Aboderin expressed regret at the incident which they described as a big setback for Nigerian boxing.
According to them, they saw the potentials in the late Miracle which made the board recommend him to Monarch Promotions to enable him achieve his target of becoming a world champion but regretted that that dream was cut short by the cold hands of death which could have been avoided if his coach had been careful.
They explained  that the sad  event prompted the  board to set up a panel which came out with some rules that will now guide boxing coaches in the  country.
Reading out the recommendations of the panel, President of the board Dr. Rafiu Ladipo said that it is  now an offense for any boxer not to be fully protected with all safety equipment during sparring while henceforth, boxers shall be encouraged to employ/ train with only licensed coaches and trainers.
The panel further recommended that sparring seasons must not be a must win because it's still part of training and must also be regimented just as it stated that coaches/ trainers must know the health conditions of their fighters before asking them to go into intensive sparring seasons at gyms.
Furthermore, the board resolved that a coach that wants to be at the ringside of his boxer during a professional bout must be licensed by the Nigerian Boxing Board of Control (NBB of C) and before such a coach would be licensed, he must be a recognized retired boxer who must have gone through the tuteleages and mills of boxing even as it advised  that a certificate from the National Institute For Sports or any other recognized institution will be an added advantage.
The board also advised coaches to embark on refresher courses, understand first aid treatments while sparring without good time table for boxers should be discouraged.
The guidlines also states that training gyms should endeavour to have first aid box, blood pressure testing equipment to check boxer's blood pressure before sparring is allowed while promoters are encouraged to pay closer attention to their fighters training activities/ training schedules amongsts others.Thanks