Sports
NBBF ELECTIVE CONGRESS – SOUTH EAST STATES BACK BENIN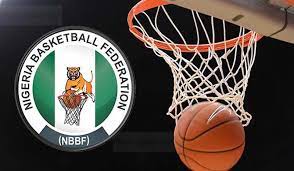 If the news coming from Basketball Stakeholders from the South East Zone is anything to go by, the January 31 NBBF elections slated for Abuja by the Secretary General of the Federation may be an excercise in futility.
State Association Chairmen from the Zone/ their representatives , comprising Enugu, Anambra, Imo, Ebonyi and Abia States, have set their sights to attend the Congress called by the NBBF President, Engineer Musa Kida, in Benin, Edo State, on 31st January, 2022, in accordance with the provisions of the NBBF Constitution, 2019, which empowers only the President of the Federation to do so.
Rising from a meeting in Ebonyi this weekend, the group's spokesperson, Mr. Osondu Ngude stated that they took this decision because all the Chairmen /their representatives were among the 37 States represented at the NBBF Congress of 9th October, 2021, where the decision to hold the Congress in Benin was taken by a unanimous vote. He added that the powers of Congress is final in this matter and furthermore, it is unbecoming for the Secretary General who was also present at the Congress of 9th October, 2021, to turn around and chose another venue arbitrarily without consulting with the NBBF and members of Congress.
The Secretary General is also reminded of the damage she has caused the Federation since she began her subtle moves of trying to impose a candidate on Basketball Stakeholders as a preffered candidate by the powers that be, which is false , because, it is manifestly clear that no candidate has been ordained as such and only the Congress will decide the outcome of the elections at all times.
Also, the South East Stakeholders reminded her of her ignoble role in hijacking the NBBF and its activities, including her role in the saga which has put the Rivers Hoopers in peril of losing out of the 2nd edition of BAL as Nigerian Champions, due to disqualification, when she misadviced the FMY& S to take over the role of the NBBF to organize the Final 8, which is clearly in violation of the FIBA Statutes. It is sad to observe that despite FIBA's position which has been stated expressly in writing, she is towing the same part in misadvising the Sports Ministry once again that the NBBF Elective Congress should take place in Abuja instead of Benin as affirmed by members of Congress.