Sports
NBBF promises financial support for ailing Onah Deborah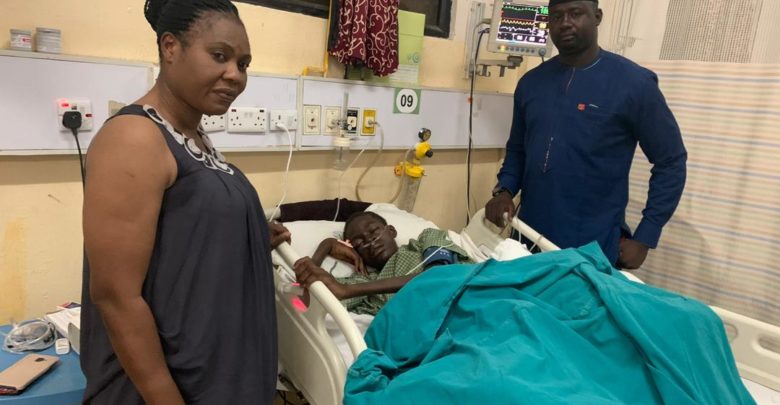 The Nigeria Basketball Federation has promised to financially assist the family of budding basket player, Onah Deborah who is currently battling Tuberculosis of the spine.
Speaking on Saturday when some members of the board paid her a visit at the Primus Hospital in Abuja, NBBF President, Engr Musa Kida said as a responsible federation, it is important that the federation play its role.
"The players are our clients and we will ensure that every Nigerian player whether home or abroad feel our impact. Although, we are not a financially buoyant federation, but we will see what we can do to contribute our quota."
Represented by its North West Zonal Representative, Suraj Yusuf and Secretary General, Olabisi Omobola Afolabi, the board said it was unfortunate that Deborah was misdiagnosed and administered drugs that were unrelated to her ailment.
Suraj revealed that the federation got wind of her condition on Friday evening and made it a priority to visit her on Saturday.
According to information gathered, series of tests have been carried out with results expected on Monday or Tuesday after which the financial implication for treatment and rehabilitation will be ascertained.
"We gathered that some Nigerians have contributed toward her treatment which was used to commence treatment. We are so grateful to them. We are still appealing for more so that Deborah can play basketball again."