Sports
NBBF U16 Male/Female Open Screening: The Future Is Bright For Nigerian Basketball – Coach Ogah Odaudu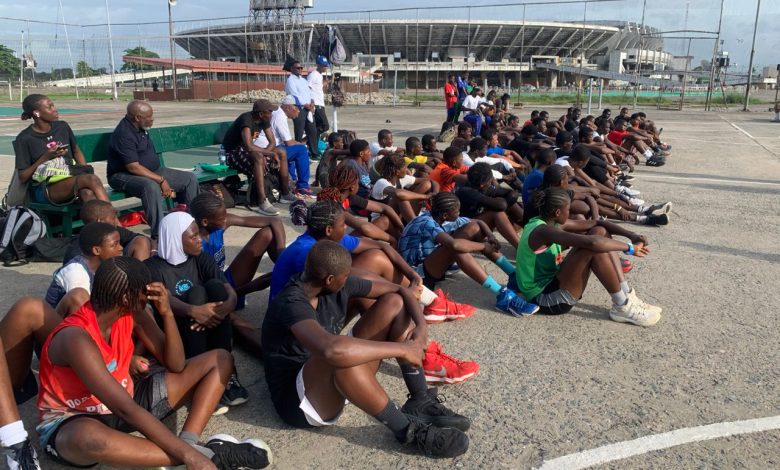 By Akeem Busari
The 3-day open national screening exercises for U16 male and female basketballers organised by the Nigeria Basketball Federation(NBBF), came to a close Saturday in Lagos.
At the end of the screening exercise that was attended by over 150 enthusiastic boys and girls, 16 boys and 12 girls made the cut to join other selected players from the screening earlier held in Abuja, ahead of the final selection for the Zone 3 qualifiers of the Afrobasket to be held in Ghana later in June, 2023.
Speaking with NBBF media during the programme, Coach Ogah Odaudu, who was one of the top basketball coaches saddled with task of picking the best players for the national cadet teams, waxed lyrically about the prospects of the young lads that attended the screening programmes. Stating that all the future of the game in Nigeria is very bright.
"It was helluva time selecting the final list because all the players that attended the screening exercises are good enough to represent Nigeria," the highly regarded Coach of Rivers Hoopers enthused confidently.
Odaudu remarked that with the developmental programmes of the NBBF, the conveyor belts of talents in the country would continue to flourish.
"I want to tell you confidently that the future is very bright for the game in Nigeria. With more youth developmental programmes and initiatives, Nigeria basketball shall continue flourish," he added.
He went ahead to commend the Engr. Ahmadu Musa Kida led board of the NBBF for the programme, even, as he admonished well placed individuals and corporate organisations to key into the several developmental programmes of the NBBF for growth of the game in the country.