News
Ndoni Kingdom celebrates Okpala-Ukwu @ 88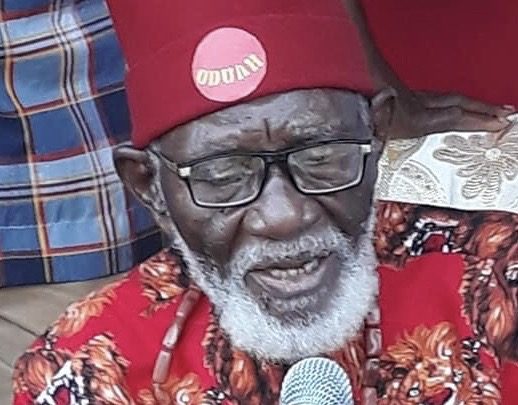 Ndoni Kingdom celebrates Okpala-Ukwu @ 88
The entire people of Ndoni community in Ogba/Egbema/ Ndoni local government area of Rivers State, heartly felicitate with their leader and custodian of Ndoni symbol of authority, Elder John Esumei, Okpala – Ukwu and Oduah of Ndoni kingdom on the occasion of his 88th birthday celebration.
Reflecting on his birthday, the Chairman of Ndoni council of Chiefs, Chief Emma Akponor, described the celebrant as a man of peace who loves his people and ever prepared to make sacrifices  that would better the progress of the community. "His life is an inspiration to the younger generation, replete with divine providence and unwavering faith in God" he said.
Also speaking, the lkemba of Ndoni Kingdom, Prof Henry Ugboma, said Elder John Esumei is a positive motivating force to every ndonian and we deem ourselves privileged to be associated with him.While acknowledging his rare gift of vision and feat in leadership, we sincerely identify fully with the giant strides he has already set in motion for peace and unity in Ndoni kingdom.
Prof Ugboma prayed the Almighty God to grant him more fulfilled years of life.
A statement from  the palace signed by the media Adviser to the Okpala- Ukwu, Matthew Ossai, says all activities lined up for the celebration of our father and icon have been suspended due to the state of the country over covid 19, pandemic. The release further thanks all sons and daughters of ebuaga kingdom for their solidarity and goodwill messages.