News
Netball: Tare Pet Montessori Group of Schools rules the waves in Bayelsa State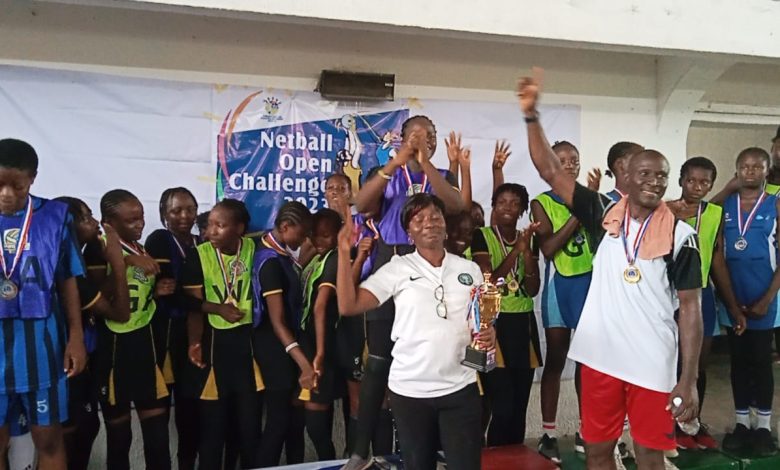 Tare Pet Montessori Group of Schools Yenagoa has emerged the winner of the recently concluded second Bayelsa State Netball Challenge event in Yenagoa.
The competition featured six other secondary schools including Nadam international school, Redeemer's International School, Tessy School, Belary School, St Jude's Girls Secondary School, and CSS Otuokpoti, as well as, Dynamite Divas Netball Club. All the matches were played in the indoor sports hall of the Samson Siasia Stadium in Yenagoa, as part of the events marking the Children's Day celebration in the state.
The two-day event which was organized by Bayelsa State Netball Association (BYSNA) and powered by CSED (Community Sport and Educational Development) Initiative.
Earlier on 25th May 2023, a day before the competition started, 21 Physical Education Teachers and coaches attended a half day safeguarding and netball rule training that was led by the current BYSNA Coordinator, Catherine Sasuode.
Bayelsa State Director of Sports, Sir Braveman Wodi and the Chairperson of Bayelsa State branch of FIDA, Dame Debra Pamosoo, watched some of the matches of the competition, as Marvelous Opuene, a 10-year-old primary 6 student of Tare Pet Montessori Group of Schools who played for Dynamite Divas Netball club, was the youngest netballer in the competition, was the cynosure of all eyes.
At the end of the event, a trophy was presented to the winning school, while medals were presented to students of the four schools who made it to the semi-final in the round robin competition.
A Trustee of CSED Initiative stated that in their bid to encourage the students' academic pursuit, they will donate 80 books to the libraries of the four top secondary schools before the end of the current school year.
It would be call that CSED Initiative re-introduced netball to Bayelsa State in January 2023, through their PROJECT 2027 programme. Bayelsa State is currently the most active netball area out of the current 6 states of the country where CSED Initiative has done the training of P.E. Teachers in netball.
CSED Initiative also stated that because of the level of enthusiasm showed by Netball P.E. Teachers, they will work with their supporters and partners to bring other sports training opportunities to the teachers and students in the state.