News
New Year homily: Put God first in everything -Fr Iyeh charges christians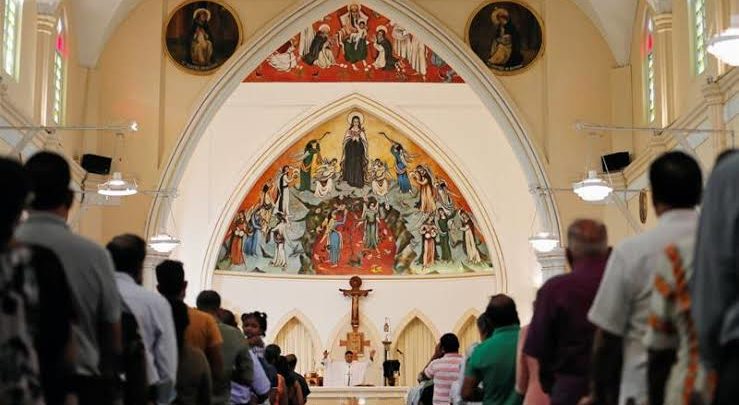 By George Aluo
A Catholic Priest, Rev Fr. Chibuzoh Iyeh has charged christians to always put God first in whatever they do in the new year.
Iyeh while celebrating the New Year Holy Mass at St Micheal The Archangel Catholic Church, Umuohiagu in Ngor Okpala local government area of Imo state noted that many families in a bid to "meet target" no longer pray together.
The Priest in his homily said christians should not allow economic activities to stop them from looking up to God.
Fr Iyeh reminded christians that the God they serve has assured in the scriptures (Jeremiah 29: 11) that his plans for his people are plans of good an not of evil, plans that would make them reach their expected end.
He insisted that families must find time to pray together as that is the only way to attract God's blessing. He charged christians to also live a peaceful life and to promote peace wherever they find themselves.
He prayed that 2020 would be a year in which the Umuohiagu community would enjoy peace in line with the theme of this year's annual harvest of the St Micheal's Parish which was tagged the harvest of Peace.
The Parish Priest of St Micheal Fr Oscar Unakalamba commended his parishioners for the giant stride they are making in building up the young Parish which was recently carved out of St Peter's Onyeaghalanwanneya.
He noted that in less than five years, the parishioners have been able to complete the residence of the priest, fenced the church premises and started the construction of a new church.