Politics
NFF congratulates Buhari on re-election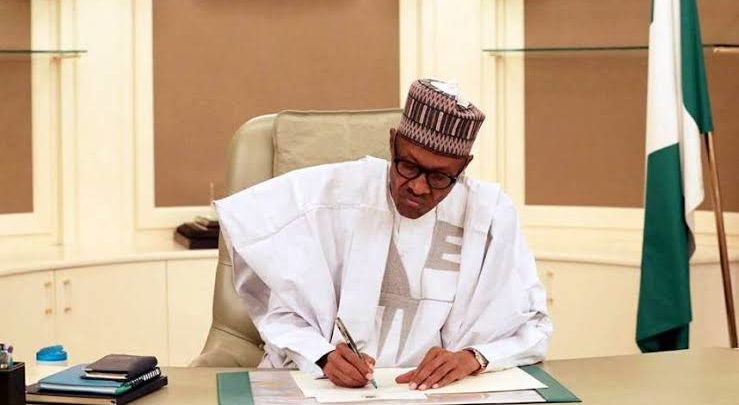 The Nigeria Football Federation on Wednesday congratulated His Excellency, President Muhammadu Buhari, GCFR on his re-election as President and Commander-In-Chief of the Federal Republic of Nigeria.
In the early hours of Wednesday, the electoral body, Independent National Electoral Commission, declared President Buhari successfully re-elected along with his running mate, Vice President Yemi Osinbajo, GCON.
"The NFF is excited by the victory of President Buhari. We attribute all the successes that we have had in football in the past four years to His Excellency, working closely and in unison with Vice President Yemi Osinbajo and other key members of his administration.
"The Government of President Muhammadu Buhari has been providing the conducive environment necessary for the game of football to thrive in our dear country and we believe that the next four years will be even more fruitful for Nigerian football," NFF President Amaju Melvin Pinnick, said.
Pinnick, who alongside NFF General Secretary Mohammed Sanusi is attending the FIFA Executive Football Summit in Rome, Italy, said the various accomplishments of Nigerian Football locally and internationally in the past four years, on and off the field, could not have seen the light of day without the active support and encouragement of the Buhari Government.
"We will always remain very grateful to His Excellency and his Government. We have received the maximum support from the administration. We will work even harder in the next four years to take Nigerian Football to even higher heights of excellence."
In the past four years of the Buhari administration, Nigerian Football has blossomed on and off the field, with FIFA and CAF appointments for Nigerians more than ever before. Pinnick himself became the first –ever 1st Vice President of CAF from Nigeria. He is also a Member of the Organizing Committee for FIFA Competitions, and President of the organizing committee for the AFCON – CAF's flagship competition.
Other Nigerians such as Justice Ayotunde Phillips (Ethics Committee, Adjudicatory Chamber) and Shehu Dikko (Football Stakeholders Committee) are in FIFA, while Senior Advocate A. U. Mustapha is president of the CAF Appeal Board. Samson Adamu (Director of Competitions) and Christian Emeruwa (Head of Safety and Security) have lead roles in CAF.
Pinnick's deputy, Seyi Akinwunmi (Youth Competitions); Dikko (Inter-Clubs and Club Licensing); Ahmed Yusuf (Technical and Development); Ibrahim Gusau (CHAN); Ifeanyi Ubah (AFCON); Obinna Ogba (Futsal and Beach Soccer); Peter Singabele (Medical) and; Chisom Ezeoke (Women's Football) are all in CAF committees.