Sports
NFF General Assembly, a charade -PFAN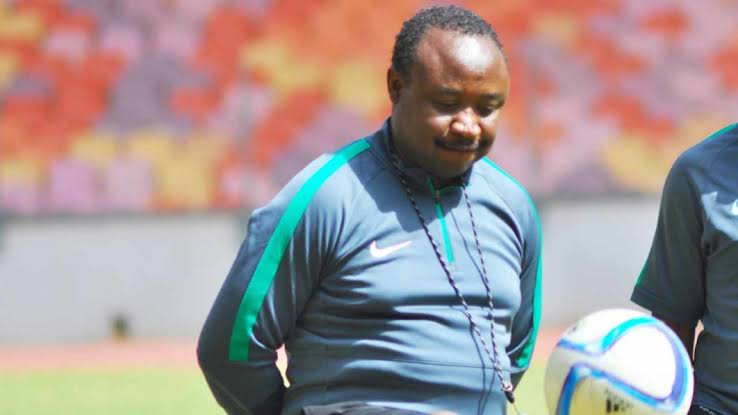 By Ifeanyi Eduzor
As the Nigerian Football community celebrates the successful hosting of NFF general assembly, members of the Professional Footballers Association of Nigerian (PFAN) has come out to describe the whole congress as a charade and exercise in futility,  warning that all decisions taken at the congress are illegal and cannot stand.
Representatives of the association…Tijani Babangida, Harrison Jala, Austin Popo and former 2nd Vice President of NFF, Rumsom Baribote in separate interviews at the congress venue, told Newstap.com.ng that they vacated the Court order restraining the NFF from holding the congress  to allow peace reign but were surprised that as a critical stake holder, the players body was not represented.
According to them, NFF statues made it clear that for the congress to be legally constituted, players association, referees association, coaches and the state Football Associations must be present and once one is left behind, every decision taken in such congress becomes null  and void.
They also faulted the September, 30 election date; saying that the terminal date of the present board is September, 20 and any decision or action taken by the board after that date is illegal and not binding on anyone even as they described the whole congress as a mere academic exercise.
"We want to remind Nigerians that the terminal date for this present board according to article 36(6) and 39(1) of the NFF statuses is September 20 and anything more than that is illegal and whatever decision they take after that date is null and void.
"We also want to state that whatever they did today is just an academic exercise because there're five statutory members of NFF in line with article 10(1) and they are; the state football associations, the leagues, players union and coaches union. It's just like a vehicle with five tyres, if one is punctured, the whole vehicle will not move and unfortunately for their selfish interest, they decided to ignore the association that has been recognized for many years as representing the interest of players and registered  a parallel players union and the question we  want Nigerians to ask them is if you can expel  a statutory body? Their plan is to do to us what they did to Supporters Club but it cannot work.
Another thing is that the member representing South/ South geopolitical zone  and that of Adamawa State  on the board are dead and have not been replaced on the executive committee. Invariably, what this means is that people from the South/ South have not been fairly represented which also leads to a nullity because article 33 states that the board shall constitute of 15 persons; 2 from each of the six political zones. Also all the four league chairmen were appointed instead of elected which goes against article 12(c) and 13(D) of the statues and that was why we said they're only involved in academic exercise and Nigerians will hear from us very soon," they said.
On whether they're considering further legal action, they noted that their  group will come out with a statement soon.