Sports
NFF: I will do my best to keep our sponsors -Amaju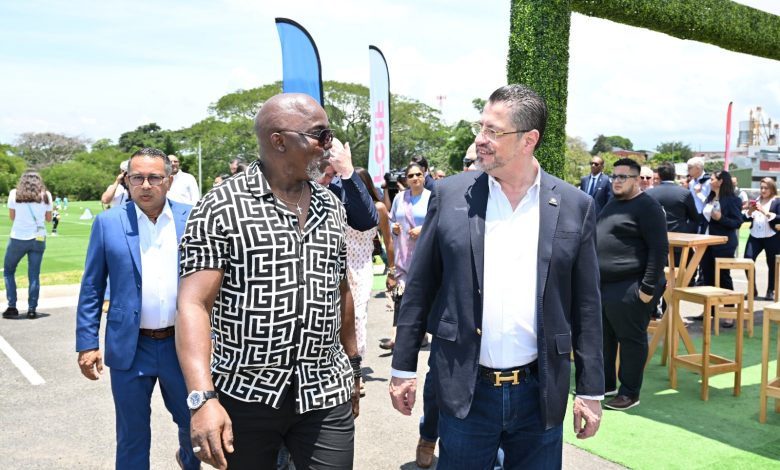 Photo: NFF president, Amaju Melvin Pinnick (left) and the President of Costa Rica Republic Rodrigo Chaves Robles during the commissioning of a FIFA constructed pitch in Costa Rica recently.

Out going President of the nation's soccer governing body, NFF, Amaju Melvin Pinnick has vowed to ensure non of the incumbent sponsors of the game in the country quit even in the face of very harsh economic climate.
Amaju said he is doing this in the spirit of patriotism insisting that Nigeria should come first whether he is in office or not.
The FIFA Council member noted that government can not fund football alone hence he is striving to ensure the avalanche of corporate sponsors that embraced the game under him are retained.
It would be noted that Amaju has started getting result in this direction with Nike's decision to extend their deal with NFF until 2026.
Amaju had during the NFF Annual General Assembly in Lagos last week called for unity amongst football stakeholders, even as he stressed that he was the worst hit when Nigeria failed to qualify for the World Cup in spite of all the efforts himself and the entire executive committee put into it.
"The God of soccer was not just on our side because we did all we were supposed to do to ensure qualification," Amaju stated.
The youthful football buff has also pledged to give total support to whoever emerges the new president of the soccer federation after the September 30 elective Congress in Benin.