Sports
Nguru Nweke, Enyiogugu kick off 2023 Imo LGA Football League in Mbaise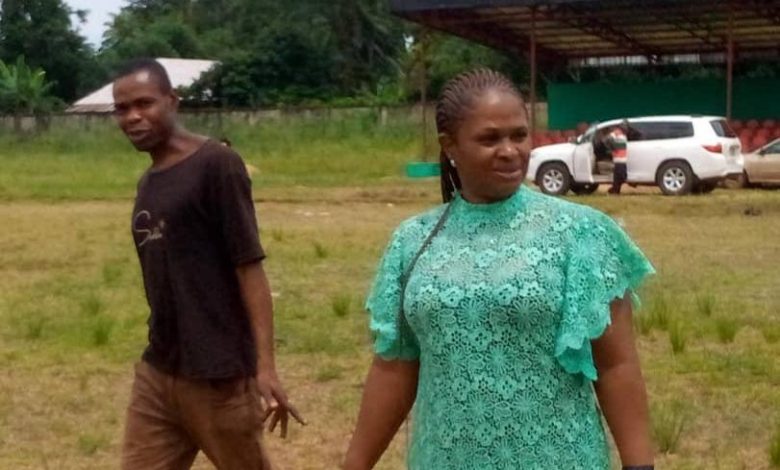 Photo: Aboh Mbaise SOLAD Barrister (Mrs) Ogechi Njoku-Ehirim.
The opening game of the 2023 Imo State Local Government Areas Football League in Aboh Mbaise will kick off this weekend in grand style at the Aboh Mbaise Sports Stadium, Aboh.
The game is between two power house of football in the local government, Nguru Nweke and Enyiogugu in what promises to rekindle the age-long rivalry between the best football playing communities in Aboh Mbaise.
The two teams have produced some of the best players in the land with Enyiogugu producing the likes of Alfonsus Dike Nubort and Uzodinma Tony and Nguru Nweke producing Law Nwachukwu, Justice Ewendu, Golden Ekechukwu, Ariwa Emmanuel and Cericus Ndukwu.
Interestingly, the two teams have taken a step back for other teams to emerge in the scenes in recent years with the Police Football Ground and Enyiogugu Primary School Field that use to host great games, now houses reptiles and other vices.
According to the Sole Administrator of the Local Government, Solad, Barr. Mrs Ogechi Njoku-Ehirim she decided to take the games to the communities in the local government areas before playing at the ward level for young players to be discovered at the first stage of the competition.
Also, the Local Government Football Association is collaborating with the Solad, sports officials of the local government, the President General's of all the communities and the Government Liaison officials for effective management of the tournament that will also see ladies participate and will be spread across the major communities of Nkwogwu, Ibeku and Mbutu for effective mobilization of the communities for the games.
Speaking with Wakawaka Sports Extra, the Solad said the competition will also help to enhance the discovery of new players for the local government adding that it will also show the love of the present adminstration on the youths of the state.
She urged them to vote massively for the 3R government of Governor Hope Uzodinma in the November 11 election in the state saying that the governor has promised to enhance sports development in the state.
The games which are expected to be a knockout, will have Enyiogugu, Nguru Nweke, Lagwa, Uvoro 1, Amuzu in Group A while Group B will have; Ibeku, Lorji, Mbutu, Nguru Nwenkwo and Uvoro 11.