Sports
Nigerian Nwali dictating the pace at African Scrabble Championship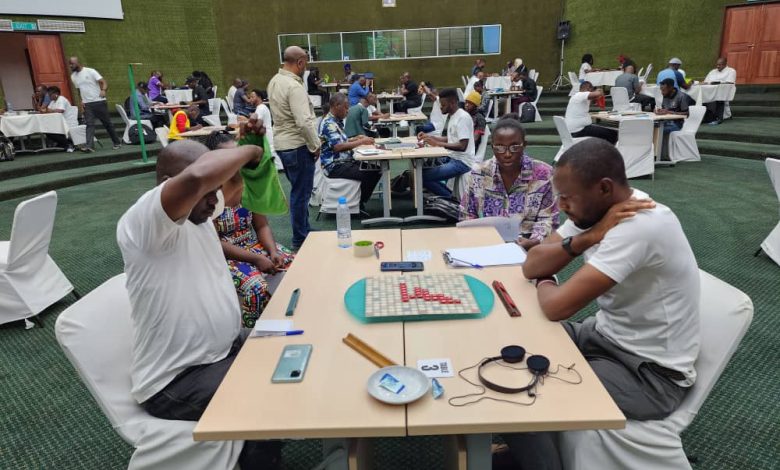 By Ifeanyi Eduzor
University of Lagos student and tournament number three seed, Enoch Tochukwu Nwali is holding firm to the top spot at the 14th African Scrabble Championship in Lusaka, Zambia as the event enters the business end.
Nwali who started day two of the championship without dropping a game fell twice on Saturday before picking up again to close the day on pole position with 14½ wins and a plus 1517 cumulative points.
Prince Omosefe was the player that abreviated Nwali's unbeaten run in the championship in game nine. Since the competition started on Friday, the top position has charge only once in game 16 when former World Champion Wellington Jighere occupied the top spot with a 14–2 against Nwali's 13½–2½.
Jighere is second on the log after day two action.
Prince Omosefe that started the second day in the podium rank was oscilating between the third and ten spot and eventually closing the day as number six behind Kenyan's Michael Gongolo, Charles Tachie-Menson of Ghana and Paul Kalumba of Zambia.
2014 African Champion, Nsikak Solomon Etim, is seventh on the table and Emmanuel Umujose is nineth behind Uganda's Edgar Odongkara.
Then comes four Kenyans, Manase Otieno, Allan Oyende, David Kimani and Francis Wachira. Cumulative points is what separates the 7th to the 14th as all have 11 wins each.
Former African Champion, Dennis Ikekeregor, Oshevire Avwenagha and West Africa Scrabble Champion, Eta Paul Karo are not too far off on the table.
A close look at the table after two days of action indicates that 9 Nigerians are in the top 20 while 5 Kenyans also made the top 20 cut. 2 Ghanaians, 2 Ugandans, a South African and a Zambian completes the list.
Tuoyo Mayuku the highest ranked female player is sitting in the 28th spot while day one pacesetter Bukunmi Afolayan is 37 and Chiamaka Gabriel 44th and that's ladies top 3 table as at day two in the sunny Lusaka.
Nigeria's current Champion of Champions Olatunde Oduwole is off the radar as he has just managed to win 8 out of the 17 games.
Adedeji Khaleel affectionately called the Dynamite had a rough start to day two and he is 31th, at a stage, Khaleel's cumulative points was minus 419 at game 13 with 5 wins while Bright Idahosa is 59th.
It's fight to finish in the team event as Nigeria holds the upper hand over Kenya while Ghana and Uganda are closing down on the top two.