Health
Nigeria's govt not committed to women's reproductive health, rights -Ipas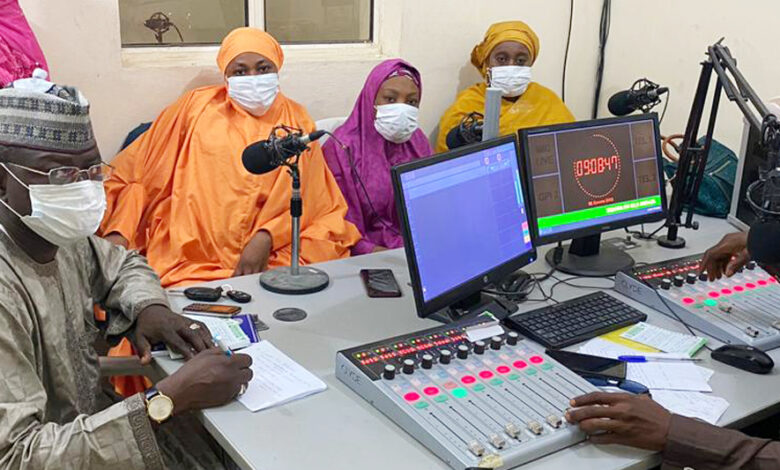 From Athan Agbakwuru, Owerri
Government at all levels in Nigeria have been accused of showing little or no serious concern for women's sexual reproductive health rights, a scenario that has continued to aggravate maternal mortality rate in the country.
The Country Director of Ipas Nigeria, Mr Lucky Palmer made the assertion during a 3-day capacity building workshop for journalists in the Southeast geopolitical zone organized by the international non-governmental organization, at Glo-Ran Hotels, Owerri.
Speaking at the workshop with the theme, "Women's Sexual Reproductive Health and Rights/Global Gag Rule," Palmer stated that Ipas Nigeria's stand is that every Nigerian woman's sexual health rights must be respected.
According to him, "Ipas mission is to find ways of partnering with government to see how we can collaboratively eliminate all obstacles that hinder Women from safe reproductive health."
He regretted that unsafe abortion is prevalent in Nigeria like in most other developing nation's because of the restrictive law on abortion which was enacted 159 years ago, precisely in 1861 and is still in force till date.
The Ipas boss who noted that Nigeria's  Federal Government has no legal instrument on population control remarked that the nation's policy on population regulation is only advisory and not enforced in any part of the country.
He posited that abortion law and policy in Nigeria poses grave danger and barriers to women's access to safe and legal care pointing out that only 12 percent of all women of reproductive age use contraceptives and lower than 11 percent use modern methods.
Palmer added that the result of the legal restrictions is that almost 10million unwanted pregnancies are recorded annually and more than half of the number end in induced abortion, which ultimately is unsafe and increases maternal mortality rate in the country.
He revealed that no fewer that 1.25million  Nigerian women and girls of reproductive age had an abortion in 2012 alone saying about 212,000 of the women were treated in hospitals for post  induced abortion complications.
"The colonial abortion law which we are still operating today in Nigeria has failed to protect our women and girls from unsafe abortion. The outdated restrictive abortion law in Nigeria is responsible for the high maternal mortality rate in the country because it fuels unsafe abortion. Unfortunately for us, the colonial powers that gave us the law 159 years ago have severally revised and amended the same law in their home country in order to be in tune with the realities of the changing times."
The Ipas boss in Nigeria posited that there was need to reduce abortion-related deaths and injuries as well as increase women's ability to exercise their sexual and reproductive rights in order to save more women and girls from avoidable deaths and endless trauma.
Palmer criticized the GGR, saying it is a United States, US, policy under President Donald Trump  which denies NGOs  U.S global health assistance funds for promotion of women's sexual reproductive health and rights,SRHR using their own private funds to provide abortion services, and conduct public campaigns on abortion access.
He further hinted that a recent World Health Organisation, WHO,  report estimated that 25million women a year, mostly in developing countries, have an unsafe abortion because they lacked access to safe, and high-quality abortion care and the resultant effect is high maternal mortality rate.