Sports
Nilayo partners FMYSD to deliver Cross Country race in Jos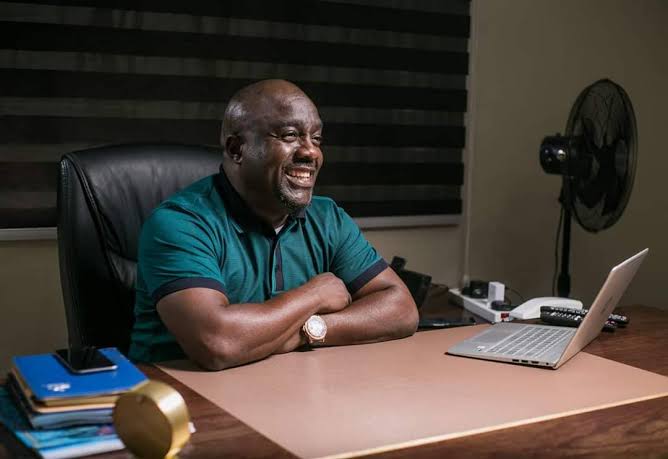 Photo: Nilayo CEO, Bukola Olopade
Nilayo Sports Management Limited is partnering the Federal Ministry of Youth and Sports Development to deliver the first Cross Country event in Nigeria in over five decades.
The 10km race is scheduled to hold
February 18
at the Rhino Golf Course in Jos, the capital of  Plateau state.
Nilayo Sports Management Limited is the marketing company that has delivered the first gold label marathon race in West Africa and have decided to co-sponsor the Cross Country event.
The race is one of the plans the Sports Ministry, through the Sports Minister, chief Sunday Dare has embarked on to develop long distance running in Nigeria.
Project consultant/coordinator, Tony Osheku is delighted with the coming on board of Nilayo Sports Management Limited.
'There cannot be a better sports management company to partner the FMYSD in this project than the company that has delivered the biggest marathon in Nigeria's history and one of only two gold label 42
195 km road races in Africa in 2023,' said Osheku, a former Nigeria 1500m champion.
Osheku believes the road to producing long distance runners capable of achieving world class performances which will ultimately translate to podium appearances in international competitions and games in the not too distance future will be clearer with the institutionalisation of cross country running among Nigeria's middle and long distance runners.
'It is a known fact that training for and participating in cross country races help distance runners to be better because of the very difficult terrain they will have to navigate before reaching the finish line,' added the man who trained Falilat Ogunkoya to two Olympic medals and two African records; four straight World championships finals in the 400m and the number spot one in the quarter mile in 1998.
'The essence of the championship is to let our distance runners know the importance of using the cross country to develop both their physical and mental strength,' added Osheku.
A number of Nigerian elite distance runners have been confirmed for the race.