Sports
NIS Matriculates 250 Students including ex Eagles keeper, Peter Rufai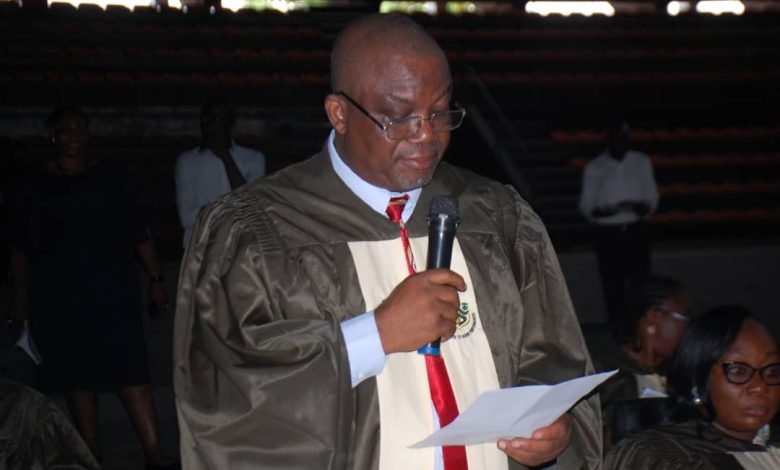 The National Institute for Sports (N.I. S) Surulere Lagos on February 9,2023 held her matriculation ceremony with over 250 students administered their oath of allegiance.
Speaking at the ceremony, NIS Director General/CEO, professor O. A. Moronkola urged the students to be of good conduct and seek to sustain the high Academic standards of the Institute.
He revealed that the first batch of students from the polytechnic JAMB admitted from newly accredited courses is an attestation of the reputation of the Institute. The students were encouraged to maintain the newly upgraded facilities made possible through the support of the Minister
of Youth and Sports Development Chief Sunday Dare. He further cautioned the students to be focused on their Academic pursuits, saying they were partners in progress with the N.I.S.
One of the matriculating students was former Super Eagles goalkeeper Peter Rufai who said he decided to study at the Institute in order to broaden his knowledge and further impact the Youths.