Sports
NNL chairman, Aluo congratulates Ebi Egbe on his birthday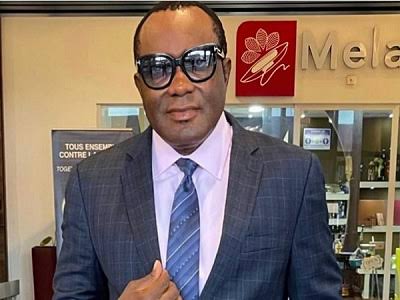 Chairman of Nigerian National League (NNL), George Aluo has congratulated Managing Director/ Chief Executive Officer of Monimichelle Sports Facility Construction Limited, Ebi Egbe on his birthday.
In a congratulatory message he personally signed, Aluo described the sports facility construction expert as a peaceful, loving , caring and patriotic Nigerian who is worthy of celebrating.
" Ebi Egbe is a true Nigerian who has through his company impacted positively on the uplifting of stadium facilities in the country. The job his company has carried out in some of our pitches is a testimony that with necessary support and enabling environment, our local companies can compete favourably with their foreign counterparts.
"He is not only caring, peace loving, friendly and accommodating, he has also used his philanthropy to impact on the lives of many and I pray that God will continue to strengthen him.
" As he adds another year today, I congratulate him and pray that God Almighty will give him good health, knowledge, wisdom and long life to continue his services to humanity and mankind.
" I look forward that Egbe will in the years ahead, use his company to give more pitches in the country a face lift to make our football more attractive", concludes the message.