Sports
NNL: Abiye begs Go Round fans after bad start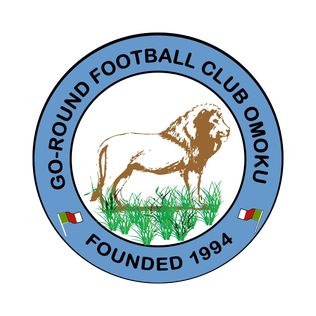 Newly appointed head coach of Go Round FC, Abiye Tamunoiyalla has begged fans of the club to stay calm as he guides the team through the journey of the Nigeria National League, NNL.
Coach Abiye, as he is fondly called was in charge of the team in their Match Day 1 loss to Shooting Stars in Ibadan. That game ended 3-0 but he insists there is no cause for concern.
"They have no need to worry. It is just our first game. We did our best. You know I was newly appointed as head coach of the team and I have a lot of work to do here.
"Those before me also worked very hard and I give them credit but every coach has his philosophy and it will take some time for me to instill mine into the team," Abiye Tamunoiyalla said.
"For the boys to adapt to my philosophy will take a little time, but the fans should not be worried."
Go Round FC will return to the Krisdera Hotel Stadium in Omoku for a Match Day 2 encounter against Dynamite and Abiye believes it will be a better performance by his side.
"At home we are going to make them proud and I want to believe strongly that by the time we go for our next away game we will turn the tide, so the fans should calm down," Abiye said.