Sports
NNL: Apex Krane protest Ogbomoso walk over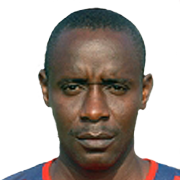 Photo: Ifeanyi Ekwueme, GM Apex Krane FC.
By George Aluo
The management of Apex Krane FC of Agbor has protested the team being walked over by Crown Ogbomoso.
Apex Krane faulted the walk over in a protest letter sent to NNL.
Below is the protest which newstap.com.ng exclusively got…
"Report on the match between Crown Football Club  Obgbomoso and Apex Krane Football Club  Agbor.
It is on record that Apex Krane Football Club Agbor played it's mid week  match  with Insurance of Benin on Wednesday 6pm in the evening and got  back to its base on Thursday, to honor it's  next game with  Crown FC in Obgbomoso on Saturday.
But due to phatique and jet lag, reguested a slight of the game time by 24 hours from Saturday 4pm to  to Sunday 4pm.
Communicated to the league Organisers, Nigerian National League  (NNL).
Haven't Acknowledge by NNL, it was requested that  the Correspondence ask Apex Krane  to  communicate to  Crown FC.
Paharps, Crown FC were Communicated on Saturday morning to inform  them of the development which Crown FC agreed  with Apex Krane FC that their request  is granted.
Hence Apex Krane Football Club embarked on the the journey to Obgbomoso for the match, Only to get  to Obgbomoso and be told that there has been a (Work Over).
Apex Krane Football Club  is making these Official report to inform the League Organisers of how the work over came about.
However,if the result stand as been irreversed, Apex Krane Football Club will request that expenses incurred in trying to prosecute these match be refunded her."