Sports
NNL23/24 MD 1: Smart City, Edel FC Share Spoil In Lagos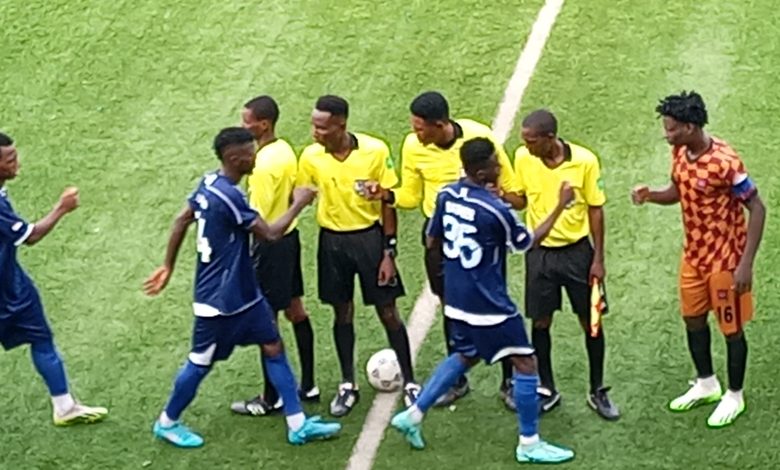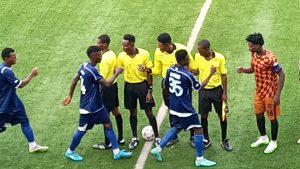 Smart City FC of Lagos were on Monday held to a 1-1 draw at home by Edel FC of Anambra at the Mobolaji Johnson Arena on Matchday One of the Nigeria National League (NNL) tie.
The home team handled by former Flying Eagles forward Festus Odini took the game straight to the doorsteps of their rivals with some smart play before their cheering fans.
But Edel FC held their line, repelling their probing hosts while also seeking for their own opportunity to cause some havoc in their opponents' area.
It was however, in the 20th minute that the deadlock was broken.
Striker Chinonso Uzoma bearing the No. 27 jersey, found a space between their line with a swift turn as he peeled away from his marker, to put the Lagosians in the lead.
Uzoma ran straight to the popular side to acknowledge the cheering fans who were elated with his execution of the goal.
On resumption, both teams tried to improve their lots.
In the 36th minute,  a corner-kick taken by Smart City saw Edel FC goalkeeper losing the ball mid-air as he tried to catch it.
But the referee stopped play moment before a Smart City attacking player kicked the ball into the open net.
The first half would end 1-0 in favour of the home team.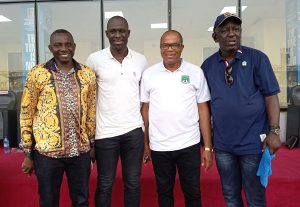 Some notable personalities at venue for the NNL Conference A encounter were; NNL Chairman George Aluo, former Super Eagles midfielder Seyi Olofinjana, Smart City CEO Adeyinka Adeboye and
CEO MVP Sports Management Agency Limited Academy Alhaji Datti Umar Yusuf.
At the restart, Smart City tried to build on their slim lead by making some foray into their visitors' vital area but it was Edel FC who pulled a rabbit out of their hat in the 55th minute.
Ayan Arinze silenced the partisan home fans as he pulled the Nnewi based club on level during a scramble.
This sparked some frenzy among their travelling fans and the goal gave coach Anthony Idowu some reassurance.
Faced with the reality on ground, his opposite number Ogini pushed his team for the winning goal but the resilience and delay tactics of their visitors ensured the match would end 1-1 as the referee signal the end to to entertaining affair.