Sports
NOC set to hold 2-day leadership seminar for presidents of sports federations, others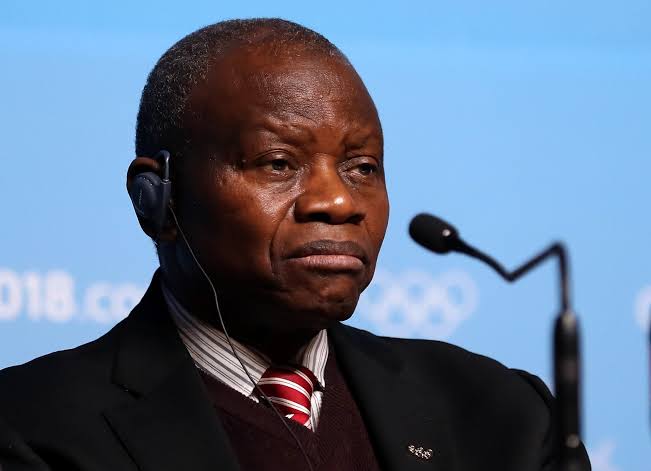 Photo: Engr Habu Gumel, NOC President
Under the auspices of the International Olympic Committee (IOC) and the Olympic Solidarity programme the Nigeria Olympic Committee (NOC) will organise a virtual Seminar for presidents and leaders of sports federations.
This will be based on Good Governance for the Presidents of National Sports Federations (NFs) in Abuja from June 9 to June 10, 2023.
The Secretary-General of the NOC, Babatunde Popoola emphasised that the objectives of the seminar are to enhance effective management and good governance of Sport Federations.
"It is also to create more integrated sport-specific systems, improve performance and utilisation of resources, as well as leverage or exploit available opportunities to reduce conflicts and reinforce greater harmony in the sports sector and also enable Sports Federations to function properly."
According to a statement released by Tony Nezianya, the Public Relations Officer of NOC, the seminar would be rich in content and delivery as the programme, would be anchored by an International Expert, Dr Donald Rukare from Uganda.
He has been appointed by the IOC to conduct the seminar.
The President of the Nigeria Olympic Committee, Engr. Habu Ahmed Gumel pointed out that the  benefits of the seminar will be measured by how the Sports Federations use the knowledge gained from the seminar to effectively run their federations by adhering to the basic principles of good governance.
The key areas to be covered in the seminar are an introduction to Sports Architecture, Leadership and Sports, Key Governance Challenges, Sports Governance, Role of Presidents and Secretary Generals, Management of NOC/Sports federations, Identifying Types of Sports Disputes and Resolution forums for Sports Disputes.