Sports
NPFL: Heartland's draw against MFM not a bad result -Ekwueme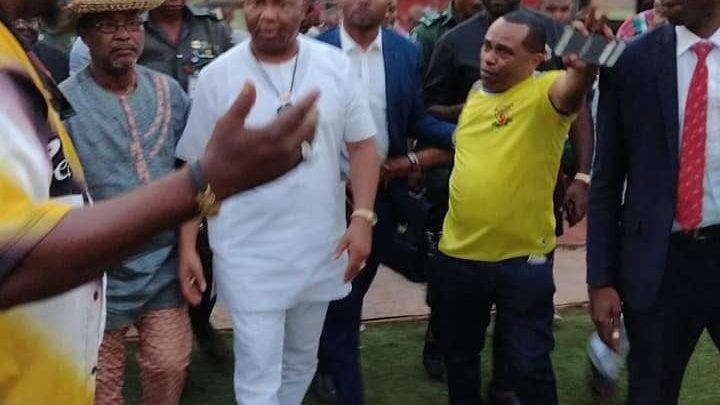 By George Aluo
Heartland may not have won their last weekend away tie against MFM at the Agege Soccer Temple, but the club's Sporting Director, Ifeanyi Ekwueme left the venue a happy man.
Ekwueme who spoke exclusively to newstap.com.ng after the tie which ended goalless insisted it was not a bad result, although they (Heartland) actually came to Lagos with three points as the target.
"We lost to MFM at home, so for us, the mission was to pick up maximum points in Lagos. But on a day our boys didn't come to the party, we thank God for the draw we secured. Most of our players didn't rise to the occasion against MFM and it happens some times like that in football. We are going back home to focus on the game against Rivers United which is going to be a very tough one," Ekwueme said.
Ekwueme said he is happy the team is bouncing back after the lethargic start to the season, even as he assured fans of the club that Heartland would finish well at the end of the NPFL race.